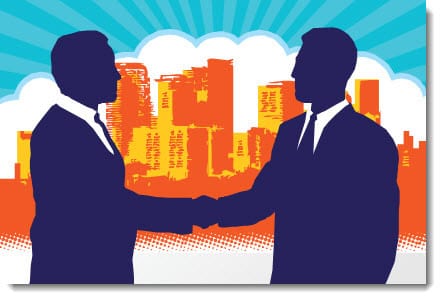 Hydrogen fuel cells to expand in Germany through new partnership
May 27, 2013
Elcore teams with Thuga-Group to promote hydrogen fuel cells
Elcore, a developer of hydrogen fuel cells, has partnered with the Thuga-Group, a conglomeration of German companies and organizations that support renewable eenrgy. Through this partnership, Elcore aims to draw more attention to its Elcore2400 micro-CHP fuel cell systems, which can be used as residential energy systems. Hydrogen fuel cells are not common in the residential sector, as they are often used for industrial purposes and have become quite popular in the auto industry. Stationary fuel cells are capable of producing significant amounts of electrical power and heat, however, which does make them somewhat attractive for residential purposes.
Stationary fuel cells could be valuable for residential applications
Part of the reason that stationary hydrogen fuel cells are not often used for residential purposes is because of their cost. These fuel cells are typically too expensive for the average consumer or property owner to afford. For some, this could be considered a minor problem due to the advances that have been made in fuel cell technology recently that have helped lower the cost of these energy systems. Perhaps a more prominent problem is that stationary fuel cells for residential purposes are simply not as widely available as other kinds of energy systems.
Partnership to promote Elcore hydrogen fuel cells
Through its new partnership with the Thuga-Group, Elcore aims to expand awareness of its hydrogen fuel cell systems. The Thuga-Group represents one of the largest networks of municipal energy and water providers in Germany and the access that the organization provides to this network could be extremely valuable to Elcore. Through this partnership, the Thuga-Group is expected to install more than 2,400 of Elcore's hydrogen fuel cell systems throughout the country.
Fuel cells to be used by public utilities
The fuel cell systems will not be used at actual residencies, but will be put to use by public energy utilities that are associated with the Thuga-Group. These fuel cells will be used to generate the electricity needed by homes in some parts of Germany, with the heat that these systems produce being used for other purposes.