Spanish bank pulls out of Australian renewable energy market
April 3, 2015
0
By
Stephen Vagus
Banco Santander is selling off its only investment in the Australian renewable energy space
Banco Santander, Europe's largest bank in market value and one of the world's largest financiers of renewable energy projects, is leaving the Australian clean energy market. The bank has sold its only renewable energy investment in the country, opting to leave Australia due to policy uncertainty coming from the Australian government. The country's renewable energy market has been shrouded with uncertainty in recent years due to government policies that favor conventional forms of power over environmentally friendly forms of energy.
Bank to sell majority stake in Tarlaga Wind Farm
Banco Santander's only renewable energy investment in Australia is the Tarlaga Wind Farm, which is meant to produce some 106 megawatts of electrical power. The bank has sold 90% of its stake in the project, which it had initially invested in back in 2012. Over the past year, government support for renewable energy has diminished considerably, which has created a somewhat turbulent market for those investing in this sector. Without government support, clean power projects are seen as an inordinate risk because there is no guarantee that these projects will ever reach fruition.
Australian government is still uncertain about its renewable energy goals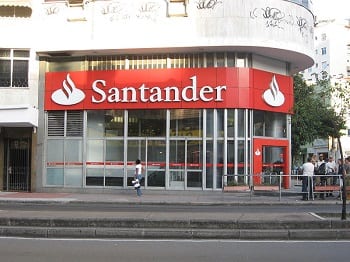 Recently, the Australian government has been taking steps to reduce its renewable energy goals. The original goal was to have the country produce 41,000 gigawatt-hours of electrical power through renewable sources, but this goal is expected to be reduced to 33,500 gigawatt-hours or less. The government has been warned by prominent energy companies and investors, such as General Electric and Yingli Green Energy, that uncertainty concerning the country's renewable energy goals may make it an unattractive market for investors.
Shift in policies creates uncertainty for investors
Australia is home to a great deal of potential when it comes to solar energy and wind power. Though the government plans to continue supporting these forms of energy, it will be showing more support for older forms of power, such as coal and oil. This is a significant shift from a few years ago, when the Australian government had considered renewable energy a greater priority.