Taiwan to develop first geothermal energy plant
December 26, 2014
This will be the East Asian sovereign state's second attempt at a geothermal facility.
Plans for a geothermal energy plant in the Dutan Mountain range, could lead to the development of the first renewable power facility of its kind in Taiwan, and would be the islands second endeavor to erect one of these plants, as the initial attempt for a facility in Yilan County was suspended in 2012 due to environmental concerns, Reported Taiwan Today.
The total installed capacity of the plant could reach 100 MW.
According to the municipal government, the facility is being planned by the Bureau of Energy under the Ministry of Economic Affairs and New Taipei City's Economic Development Departments. The plant will cover 450 hectares of central and local government owned land in the Dutan Mountain range.
A department official said that "During the initial stage, the goal will be capacity of 10 MW, producing up to 68.5 megawatt-hours of electricity per year—enough for 16,000 households."
However, the Economic Development Department said that based on the findings of a state-sponsored Industry Technology Research Institute (ITRI), the geothermal power plant has the potential of reaching a total installed capacity of 100 MW (megawatts).
Full-scale production drilling for the geothermal energy plant is set for 2016.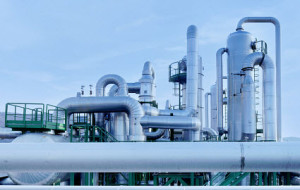 In the second half of 2015, digging for an exploration well will be underway, and the Bureau of Energy has set aside NT$30 million (close to US$1 million) for the project. However, drilling the initial full-size production well is not scheduled to take place until early 2016.
A number of foreign and domestic firms have expressed interest in the project and the total cost of the facility is anticipated to exceed NT$2.4 billion (more than US$75 million). Furthermore, compared to the last failed attempt at constructing a geothermal plant, this facility will be located just outside Yangmingshan National Park on public land, and is expected to have less of an impact on the environment.
This renewable resource is believed to provide Taiwan with many benefits, as it produces zero carbon emissions and is highly stable, according to ITRI's Green Energy and Environment Research Laboratories.
A researcher from ITRI stated that "With recent advancements in related technology, geothermal energy should be considered a priority as Taiwan strives to develop its own energy sources."