Tesla continues to make its way into the solar energy market
June 28, 2016
Tesla applies for six new trademarks for solar products
Tesla Motors recently unveiled plans to acquire SolarCity, one of the leading solar developers in the United States. The plan involves folding SolarCity's solar operations into Tesla's overarching business. This is meant to ensure that Tesla customers have access to solar energy, which can be used to power their electric vehicles. While the acquisition deal has not yet been finalized, Tesla has already applied for new trademarks in order to sell solar products.
Solar products may soon be offered directly through Tesla
These products are meant to be sold through the Tesla brand itself. Tesla has filed six new trademark applications. These trademarks cover a range of photovoltaic systems, including solar cells and other equipment used to generate energy by capturing sunlight. Tesla will also be involved in the installation and repair of solar panels that it is responsible for. If the acquisition deal is successful, Tesla would become one of the more prominent solar energy companies in the United States, establishing a very powerful foothold in the growing solar market.
Solar energy market continues to gain momentum in the US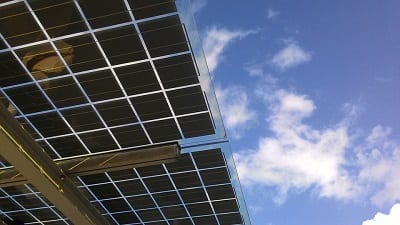 The solar energy market in the U.S. has been growing aggressively in recent years. Several states have begun to invest heavily in this form of clean power. Some states believe that solar power can help them achieve their environmental goals. These states are working to reduce emissions, and embracing clean energy has become a top priority in this endeavor. SolarCity already holds a strong position in the solar energy market and Tesla may be able to take advantage of this in the future.
Acquisition may expand the reach of solar products in the US
According to Elon Musk, one of the founders of both Tesla and SolarCity, if the acquisition deal is approved, Tesla plans to sell solar products from SolarCity directly through Tesla Motors. These products will be backed by Tesla's sales force, which may ensure that they reach more consumers throughout the country. Drivers of Tesla vehicles will also have a more convenient way to charge their cars thanks to the new solar products being offered to them.