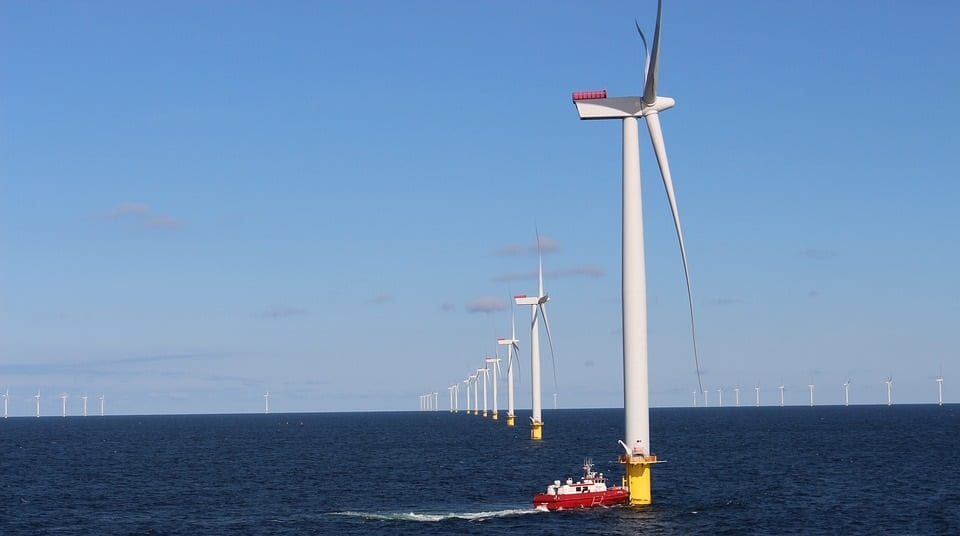 The biggest offshore wind energy farm in the world is now operational
September 11, 2018
The UK has flipped the switch on yet another offshore wind farm.
The globe's largest offshore wind energy farm is once again located in the UK. As of September 6th, 2018, Walney Extension became the largest operational offshore wind turbine farm in the world.
The wind farm has over 80 turbines and covers more than 140 square kilometers.
Located in the Irish Sea just off the shores of Walney Island, Cumbria, the offshore wind energy farm is made up of 87 wind turbines and covers 145 square kilometers (approximately 55.9 square miles). The turbines are from MHI Vestas and Siemens Gamesa.
Now operational, the Walney Extension wind farm is capable of generating 659 Megawatts (MW) of energy, which is equivalent to powering 600,000 homes in the UK. The wind farm project is jointly owned by Orsted, PFA and PKA, with Orsted owning 50%.
The London Array was once the world's largest offshore wind energy farm.
Before the title was snatched up by Wlaney Extension, the London Array was the biggest operational offshore wind turbine farm in the world. It has 175 turbines and is able to produce 630 MW of power. Even though it has considerably more turbines than Walney Extension, the difference is that Waleny's turbines are the latest in their class and include turbines from two different manufacturing companies (40 MHI Vestas 8MW turbines and 47 Siemens Games 7MW turbines).
"The UK is the global leader in offshore wind, and Walney Extension showcases the industry's incredible success story," said Matthew Wright, Orsted UK managing director, reported Interesting Engineering.
"The project, completed on time and within budget, also marks another important step towards Orsted's vision of a world that runs entirely on green energy," added Wright.
That being said, although Walney Extension is currently the world's largest operational offshore wind farm, it is unlikely that it will hold onto this title for very long.
There is already a new offshore wind energy farm in the works known as "East Anglia One." This renewable power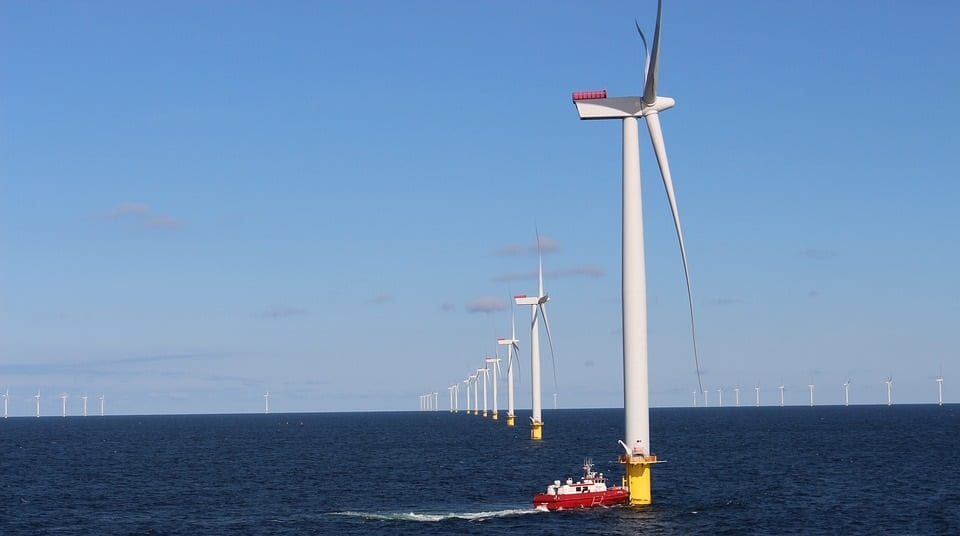 project is expected to become the new leader once it is up and running. The wind farm is currently being built in the Suffolk Coast of the southern North Sea, UK and is expected to have 102 wind turbines with the capability of producing 714 MW. It is expected to be completed in 2020.