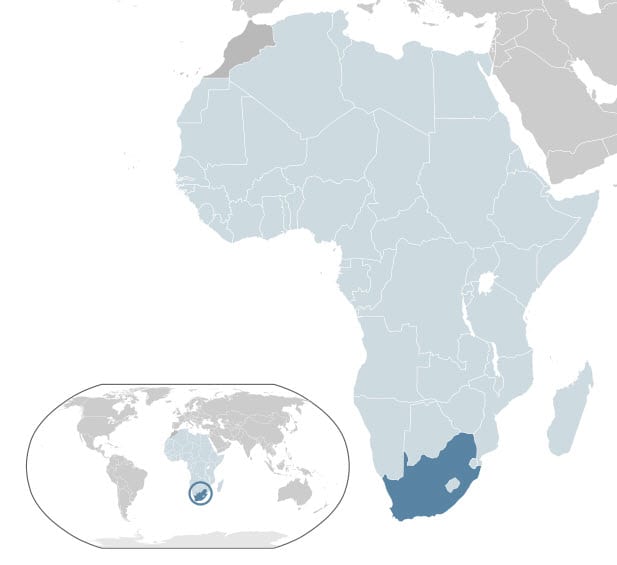 The dawn of South Africa's fuel cell industry may be on the horizon
May 14, 2012
A full-fledged fuel cell industry may be a lucrative venture for the country
South Africa is home to the majority of the world's platinum resources. Because of this, hydrogen fuel cells are becoming quite popular in the country, and for more than just energy generation. Fuel cells generate electricity through electrochemical reactions. These reactions are made possible because of a catalyst, which is comprised of a significant amount of platinum. Platinum catalysts are capable of separating hydrogen, oxygen, and hydrogen molecules, the latter of which is used to produce electricity. Because fuel cells rely so much on platinum, the development of a fuel cell industry in South Africa could be a lucrative endeavor.
Fuel cells continue to attract support due to technological advances
Though hydrogen fuel cells were first invented approximately 150 years ago, they have only recently begun growing in popularity. This is partly due to the technology required to make fuel cell an efficient energy options and suitable alternative to fossil-fuels. These energy systems have become renowned for their ability to generate large amounts of energy and acclaim for the fact that they introduce no harmful emissions into the environment. Though South Africa is home to the majority of the world's platinum, it currently does not play a large role in the fuel cell industry beyond its association with platinum resources.
Ballard Power and Anglo Platinum work to develop country's industry
Ballard Power, a leading manufacturer of hydrogen fuel cells, gas begun investing heavily into the development of a fuel cell industry in South Africa. The company's efforts are being augmented by Anglo Platinum, a processor of platinum-metal groups. Together, the companies are hoping to uplift the country and ensure that it plays a more prominent role in the global fuel cell industry. This could spell out major benefits for these companies as they both stand to see financial gains from the development of the industry.
South Africa hopes to be a major power in the global catalyst market
The South African Department of Mineral Resources and Department of Science and Technology have been working closely with both companies to investigate the possible uses of hydrogen fuel cells. The country hopes to one day supply 25% of the world's catalyst demand. Ballard is currently working on bolstering the country's fuel cell manufacturing capabilities and is expecting to see results within the next year.