The fight for solar energy heats up in North Carolina
March 15, 2016
Utilities are fighting to maintain their monopoly in North Carolina
The solar energy sector in North Carolina has become embroiled in a fight that may determine its future in the state, as well as in other parts of the country. In North Carolina, utilities are fighting to desperately retain their hold on the monopolies they have established in the state. This is not good for the solar energy space, however, as these monopolies have limited access to solar power among consumers and businesses alike.
Duke Energy continues to fight against the third-party sale of solar power
Duke Energy, one of the largest utilities in the state, has, thus far, been successful in preventing third-parties from selling solar power to consumers. In North Carolina, third-party financing is not permitted. It is one of four states that outright ban third-party sales of solar power. Consumer advocacy groups and some lawmakers have attempted to change this in the past, but have been largely unsuccessful due to lobbying efforts from Duke Energy and other companies.
Utilities see solar power systems as potential threats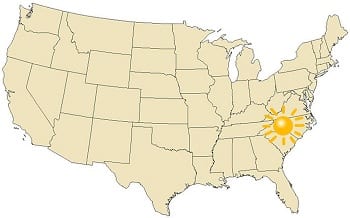 Utilities see third-party solar solutions as a threat for several reasons. Notably, if more homeowners install solar panels on their properties, the need for utility-scale solar power systems will fall, which may have an impact on the financial support that utility projects receive. In order to overcome financial challenges, utilities may raise the cost of electrical power in order to fund the projects they are building. Homeowners with solar power systems also tend to spend less on utility-provided electricity while utilities often pay homeowners for the surplus electrical power they generate from their solar power systems.
Majority of North Carolina residents support the expansion of solar power
Approximately 79% of North Carolina residents support the third-party sale of solar power. In order to secure consumer's ability to purchase electricity from third parties, legislators have introduced the Energy Freedom Act. The legislation aims to change the way consumers purchase electricity, making it possible for them to move away from traditional utilities and embrace solar energy. Action on the legislation is expected to be taken at some point next year.