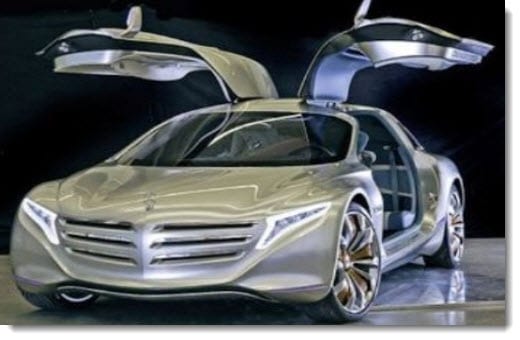 The future of Mercedes-Benz to be powered by hydrogen and nothing else
September 30, 2011
Ensuring that it does not lose its place as a leader in the hydrogen fuel industry, Daimler, maker of the acclaimed Mercedes-Benz line of vehicles, has unveiled the future of their future car designs.
The automaker was in attendance at this year's International Automobil-Ausstellung convention in Frankfurt, Germany, where they introduced other attendees the future concept of Mercedes-Benz, which showed off what the vehicle will look like in 2025. While the concept car drew gasps from audiences because of its sleek, high-tech design, it is the technology within that makes Daimler's new car truly innovative.
The German automaker has been a staunch proponent for hydrogen fuel, asserting that it is the only alternative fuel that is capable of powering the transportation industry as a whole. The company has gone to extraordinary measures to establish a hydrogen fuel infrastructure in Europe, which is expected to be ready by the time the company releases its first hydrogen-powered vehicle in 2013.
Indeed, the future of Mercedes-Benz is now entirely reliant upon the success of hydrogen fuel.
The new Mercedes-Benz concept is billed as a family vehicle, yet supports two, sporty gull-wing doors and a design that would put some sport vehicles to shame. The most striking thing about the vehicle is that it boasts of a completely self-sustaining hydrogen fuel system which, when active, can produce hydrogen and electricity indefinitely. The technology used is still in its infancy and little is known about it overall, but developers of the concept car say that the system is a mix of lithium-ion batteries and highly advanced fuel cells.