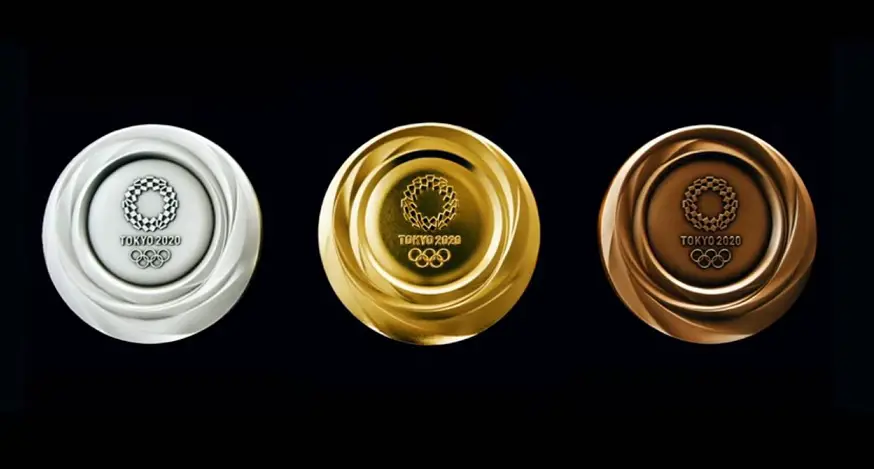 Tokyo 2020 Olympic medals made from recyclable electronic devices unveiled for first time
July 25, 2019
The medals have been manufactured from cell phones and other electronics.
Japan is working hard to host the most sustainable Olympics in history and it's keeping up with its mission right down to the Tokyo 2020 Olympic medals. The gold, silver and bronze medals, which were unveiled for the first time yesterday (July 24, 2019) – exactly one year before the start of the 2020 Olympic Games – have been manufactured from recycled mobile phones and small electronic devices donated by the Japanese people.
The medals are 100% sustainable.
The idea for the 100% sustainable Tokyo 2020 Olympic medals was announced back in 2017, when the Tokyo 2020 Organizing Committee launched its "Everyone's Medal" campaign. This campaign called on Japanese citizens to donate electronic devices that could have their constituent metals removed.
An estimated 79,000 tons of used mobile phones and other small electronic devices were collected by municipal authorities during the campaign, which ran from April 2017 until this past March.
Over 6 million used cellphones were donated, with NTT Docomo, a Japanese phone operator, running in-store collection points for customers' unwanted devices.
In total, 3,500 kilograms of silver, 2,200 kilograms of copper and zinc, and 32 kilograms of gold were extracted from these donated devices.
About 5,000 Tokyo 2020 Olympic medals will be produced for next year's summer games.
The medals were designed by Junichi Kawanishi, who won a competition for design students and professional designers. Over 400 professional designers submitted design entries for the medals.
"It is a great honour that my design was selected for the Tokyo 2020 Olympic medal," Kawanishi said in a press statement.
"I never dreamed that the design I submitted only as a memorial to this lifetime event would actually be selected. With their shining rings, I hope the medals will be seen as paying tribute to the athletes' efforts, reflecting their glory, and symbolising friendship."
Each medal is 85mm in diameter and measures 7.7mm at the thinnest part and 12.1 at the thickest. The gold medals are made with more than 6 grams of gold plating on pure silver. The silver medals are made from pure silver. The bronze medals consist of a red brass alloy composed of 95% copper and 5% zinc.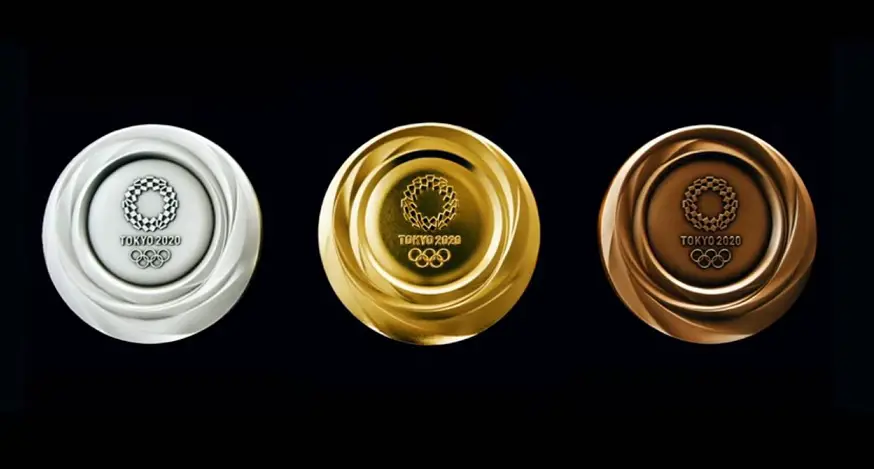 As per IOC regulations, Kawanishi's design for the Tokyo 2020 Olympic medals includes the iconic five rings symbol, Nike (the Greek goddess of victory) in front of the Panatheniac stadium and the official name of the games.