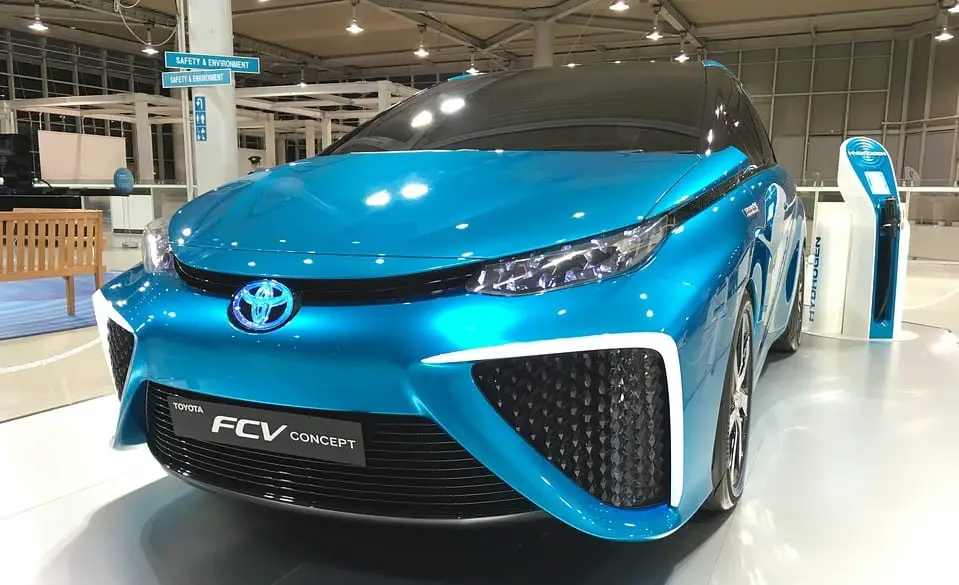 Toyota believes in the future of hydrogen fuel transportation
December 18, 2018
In spite of the growing popularity of EVs, Toyota continues to see hydrogen's potential.
It's no secret that Japanese automobile manufacturer Toyota has made a commitment to investing in the development of hydrogen fuel transportation. While many car manufacturers have chosen to support full electric vehicles (EVs), Toyota doesn't believe in investing all its resources in only one alternative automotive technology, according to TechRadar.
The technology online magazine was invited to test the new Toyota Mirai first hand.
TechRadar, the tech-focused online publication and the sixth largest publisher in the UK, was invited to Dubai by Toyota to experience the carmaker's new Toyota Mirai, which is a fuel cell electric vehicle (FCEV). This means the car is powered by both hydrogen and electric power.
Driving and fueling up the Toyota Mirai, according to TechRadar, is an experience that is not much different than driving a regular car. They noted that the car is certainly quieter than a traditional gas-powered vehicle, but isn't as quiet as a Tesla.
"It's also nowhere near as powerful as a Tesla but our guess is that Toyota wasn't going for the performance crown with the Mirai," TechRadar's Abbas Ali said. "That being said, it did have more torque than you'd expect.
The tech magazine also reported that while testing the vehicle, they could easily keep track of the Mirai's energy consumption and regeneration. At slower speeds, they said that the car ran on only the battery, but when they hit the accelerator, the hydrogen fuel cell kicked in. When breaking, the car showed that the battery was recharging using kinetic energy, the same tech used in EVs and hybrid cars.
Hydrogen fuel transportation has yet to take off in the UAE.
In the United Arab Emirates (UAE), the Toyota Mirai is still in its test phase. It isn't yet on the roads as it is in Japan and in parts of Europe where the necessary infrastructure to support hydrogen fuel cell vehicles is in place.
To start, Toyota isn't seeking to target retail consumers in the UAE. Instead, it is reportedly placing its focus on the government and the transportation sector, where the company feels this technology makes the most sense.
Currently, TechRadar reports from their visit that there is only one hydrogen station in the UAE, which has been set up by Toyota for demonstration purposes. Obviously, more stations would need to be built in order to support the adoption of these clean vehicles. However, Toyota believes that creating hydrogen fuel is easier for an oil producing country via the "fracking" process.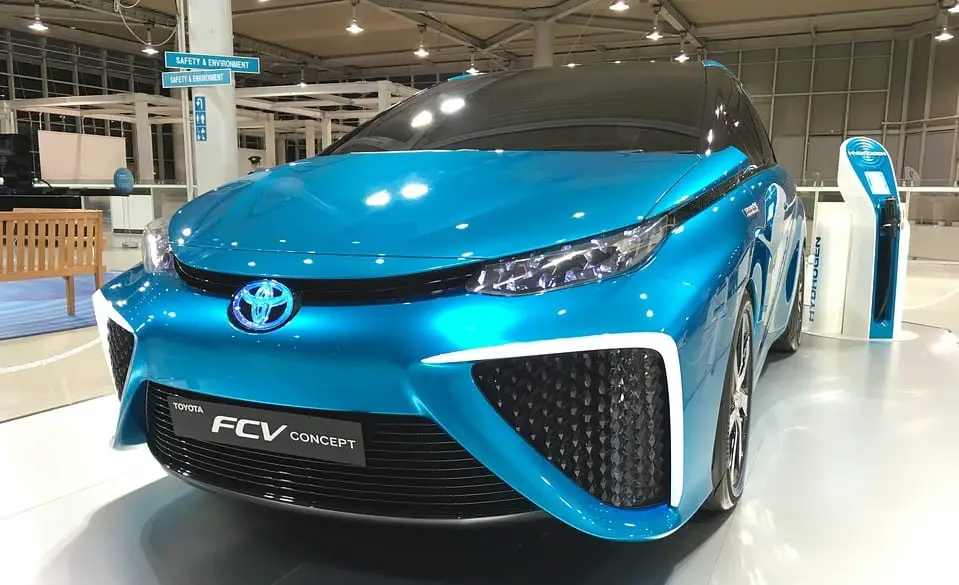 Of course, only time will tell if hydrogen fuel transportation will ever reach wide-scale adoption as an alternative powered vehicle in the UAE and the rest of the world.