Toyota hydrogen fuel cell vehicle may have a turbulent start
October 7, 2014
Fuel cell vehicle may experience similar market performance to the Prius
Toyota's new hydrogen fuel vehicle may see little traction in the market during the first few years of its commercialization. Gerald Killmann, Toyota's research and development chief, suggests that fuel cell vehicles will experience market activity that is quite similar to what the Prius saw after its launch in 1997. The Prius is one of Toyota's most popular vehicles, but this was not always the case. When the vehicle was first launched, sales volumes were quite low, which had placed the vehicle's future in jeopardy.
Lack of a hydrogen fuel infrastructure could affect the market performance of Toyota's new vehicle
In 2015, Toyota plans to begin selling its first fuel cell vehicle. The company has been showing off the vehicle at numerous events around the world over the past few months. There are concerns that the vehicle will find only modest success, however, despite the efforts Toyota is making to promote it. The problem may lie with infrastructure, or the lack thereof. Most of the world lacks a working hydrogen fuel infrastructure that would be able to support the adoption of fuel cell vehicles of any kind.
Toyota believes that a working infrastructure will be in place at some point in 2015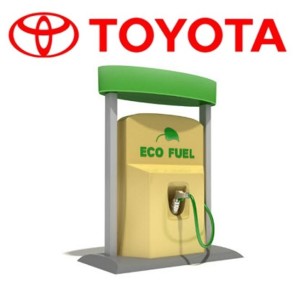 Part of the reason the Prius became so accepted among consumers is because it was a vehicle that did not require a special infrastructure for support. Fuel cell vehicles are different, as they need access to hydrogen fuel in order to operate. These vehicles are not hybrids and do not have the ability to use gasoline if they run out of hydrogen. For some automakers, this has been a problem that has delayed their commercialization of fuel cell vehicles, but Toyota believes that an infrastructure capable of supporting its vehicle will be in place by 2015.
Consumers are worried about infrastructure and the high cost of fuel cell vehicles
Much of the auto industry has plans to release hydrogen-powered cars in the coming years, but whether or not these vehicles will be popular among consumers is difficult to say for certain. Consumers have already expressed their concerns regarding the lack of infrastructure support and the high cost of fuel cell vehicles.