Toyota invests in California hydrogen fuel infrastructure
May 5, 2014
Toyota has invested in new startup seeking to bolster infrastructure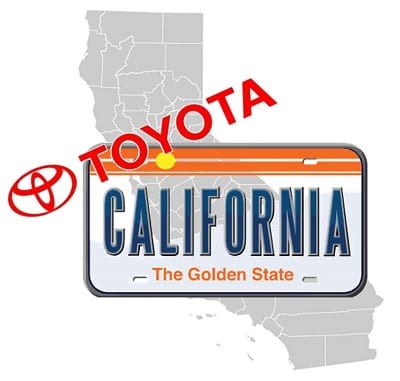 Japanese automaker Toyota will be funding a startup that seeks to help build new hydrogen fuel stations in California. The need for zero-emission vehicles is becoming quite apparent in the state as more people show interest in clean transportation and environmental preservation. The startup is meant to accelerate the rate at which California's hydrogen infrastructure is being established. This infrastructure will play a pivotal role in the success of hydrogen-powered vehicles and clean transportation in general.
FirstElement Fuel seeks to build new hydrogen fuel stations throughout California
The startup is known as FirstElement Fuel and is being overseen by former General Motors marketing chief Joel Ewanick. Toyota has invested some $7.2 million into the startup, according to the California Energy Commission, which is tracking the startup. These funds will help FirstElement Fuel build and operate new hydrogen stations in many parts of the state. The startup has plans to operate at least 19 of these fuel stations in the coming years.
Infrastructure support needed to ensure success of fuel cell vehicles
These fuel stations will play a role in determining the ultimate success of hydrogen-powered vehicles. Currently, California lacks an infrastructure that would be able to support the widespread adoption of these vehicles. Without an infrastructure, selling hydrogen-powered vehicles would be an insurmountable challenge. California has been working to bolster its hydrogen fuel infrastructure, but its efforts have been relatively slow. The state recently launched a new initiative in order to expedite the development of new hydrogen fuel stations and this initiative may help the state accomplish its goals concerning clean transportation.
Automakers provide financial support for promising infrastructure initiatives
Most of the world's major automakers are planning to release hydrogen-powered vehicles within the next few years. Some of these automakers, particularly those from Japan, are investing quite heavily in infrastructure initiatives in many promising markets. Toyota has invested some $46 million into the development of new hydrogen stations in California, with Honda and Hyundai also chipping in to see these new fuel stations built in the relatively near future.