Hydrogen Powered Cars Face Uphill Climb
February 22, 2014
Hydrogen Powered Cars Face Uphill Climb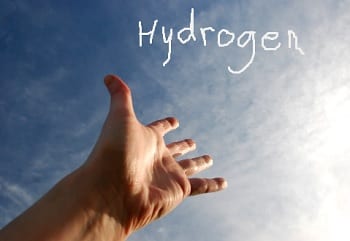 Your next car may be able to park itself, keep you in your own lane, and navigate its way through a traffic jam–which does sound pretty cool–but it likely will not be hydrogen-powered. Yes, the experts agree that the hydrogen-fueled vehicle will not become a major player in the automotive world before the year 2030–at the very earliest.
It would seem that automobile manufacturers have another priority–keeping drivers safe–and their focus is on creating the technology necessary to make this happen. And the public is cheering them on.
The Autonomous Car
The buzz at this year's installment of the North American Auto Show was all about ADAS (Advanced Driver-Assistance Systems). While we are a long way off from seeing highways filled with autonomous cars, we will be witnessing an influx of systems designed to assist the driver and keep the vehicle's occupants safe.
When the Ford Escape strutted its independence by parallel parking itself, the public was both disturbed and delighted–disturbed by the thought of relinquishing control to an inanimate object, but delighted over the prospect of never having to struggle with tight parking spots again.
The fact is, we have become more accustomed to the idea of having an inanimate co-pilot. And we eagerly welcome other automated systems that will monitor our blindspots, keep us in the correct lane, and ensure that we don't back up over our youngsters' bikes–or, Heaven forbid, our youngsters.
Volvo, for instance, has introduced its adaptive cruise control–a feature that will automatically apply the brakes if it detects a squirrel on the road ahead. And the Audi A7 recently drove itself on stage during the manufacturer's showcase.
Yes, Knight Rider fans. Someday you may own your own "Kitt."
Demands for Diesel
While you may be longing for a hydrogen-fuelled car, it would seem that the public at large clamors for diesel. Volkswagen and Audi have long been the go-to manufacturers for anyone wanting a diesel car, but that is all about to change. Due to customer demand, several other auto makers are jumping on the diesel bandwagon. Mercedes' next-generation C-class will include a diesel option. There is talk of BMW introducing a diesel Mini.GM has rolled out a Chevrolet Cruze Diesel Sedan and is considering creating diesel versions of its lighter duty pickup trucks. Dodge has already ushered in its Ram 1500 EcoDiesel. And the Mazda6 Skyactiv-D sedan will enter the marketplace shortly.
Rays of Hope for Hydrogen
This is no way means that hydrogen-fuelled cars are off the table. In fact, they featured prominently on Edmunds.com's list of Auto Industry Trends for 2014 and at the 2014 Consumer Electronics Show in Las Vegas.
Both eagerly await the Toyota FCV (Fuel Cell Vehicle) to be released to the public in 2015. While this vehicle is still a concept, it will be the foundation for the four-passenger sedan that will soon be on offer in California next year. The forecasted price is in the $50,000 dollar range. If you'd like to see what the other manufacturers are up to when it comes to hydrogen-powered cars, visit Plug-ins are Out, While Hydrogen is In.
A major hurdle that hydrogen-powered cars must overcome is a lack of infrastructure to support them. California will see an influx in fueling stations by 2015, but outside of the state, consumers will be out of luck. If you're considering purchasing the new Toyota hydrogen-fuelled car, you may want to check out Are Hydrogen Cars More Expensive to Insure.
Yes, hydrogen-powered cars may not be the talk of Motor City, but they are a big deal in Toyota City, Japan. And who knows? Maybe, someday, we'll all own self-driving, hydrogen-powered cars.
What is your take on autonomous vehicles? Why?
Kimberley Laws is a freelance writer, avid blogger, and car freak. You can follow her neurotic and OCD ramblings at The Embiggens Project and Searching for Barry Weiss.