Toyota Mirai sees a major spike in sales
September 28, 2016
Cut in lease pricing leads to higher sales for the Toyota Mirai
Japanese automaker Toyota is preparing to launch a new model of its increasingly popular fuel cell vehicle, the Mirai. The new model is set to be launched next year and will be somewhat different from Toyota's current offering. While these changes may be modest, with the new Mirai being more efficient and coming in a new color, one change may make the vehicle more attractive to consumers. Toyota plans to cut the lease price of the new Toyota Mirai by a significant margin, taking the monthly cost from $499 to $349.
Toyota beats its annual expectations for Mirai deliveries
The cut in lease pricing has lead to a spike in sales for the Mirai. From January to July, approximately 40 units of the Mirai were sold every month. Over a seven month period, some 270 units were sold in total. In August, however, some 371 units of the Mirai were delivered. Due to increasing demand and sales, Toyota has beaten its estimated annual Mirai deliveries. This trend is expected to carry into the coming year, especially with the new Mirai being less expensive to lease.
Toyota Mirai continues to make use of fuel cell technology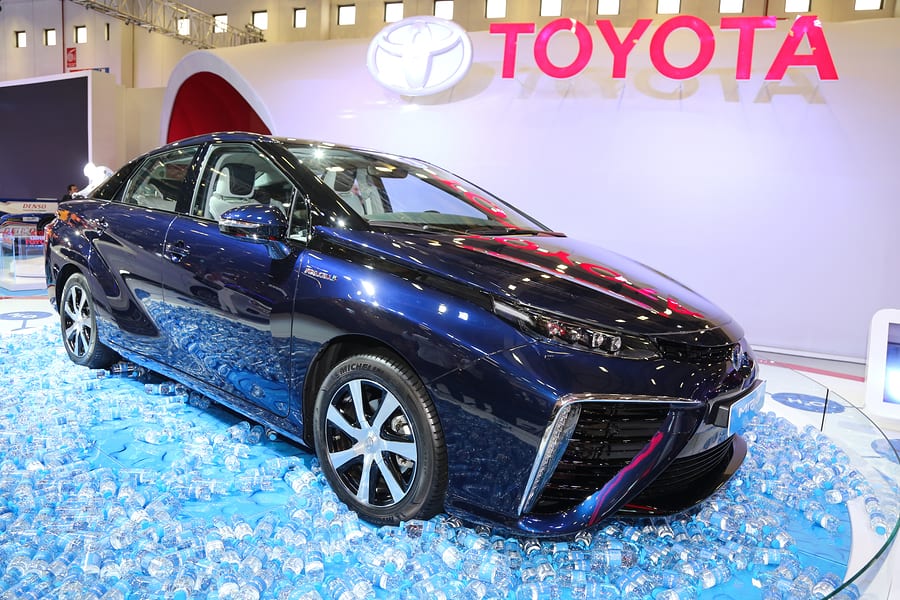 Like the current version of the Mirai, the 2017 model will be equipped with a hydrogen fuel cell. Toyota has taken a strong interest in fuel cell technology, believing that these energy systems have a major role to play in the future of the transportation space. Fuel cell technology has also captured the support of many other major automakers, many of whom plan to release their own updated models of fuel cell vehicles alongside Toyota.
Tax credits and other incentives make the Toyota Mirai more attractive to consumers
One of the attractive features of fuel cell technology is that it is efficient and these energy systems produce no harmful emissions. Another attractive aspect of this technology is that vehicles equipped with fuel cells are eligible for government tax credits. According to Toyota, all models of the Mirai are eligible for what the automaker calls a "Trailblazer" discount, which comes in at $7,500. In the U.S., these vehicles can also benefit from some $8,000 in federal tax credits due to their use of clean technology.