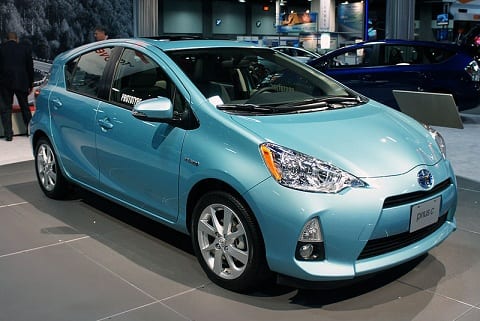 Toyota moves to make electric vehicles more attractive
March 15, 2013

Toyota aims to sell more electric vehicles this year
Battery electric vehicles have been losing favor with much of the auto industry recently due to lackluster sales around the world. While many automakers are still committed to the use of lithium-ion batteries, many are also beginning to embrace hydrogen fuel as the future for electric vehicles. Toyota is one of the companies within the auto industry that is taking an aggressive approach on both hydrogen fuel and lithium-ion batteries. The automaker has ambitious goals in mind for its Prius plug-in hybrid electric vehicles and is working to ensure that these vehicles meet sales standards this year.
Prius continues to see lackluster sales
Toyota's Prius has become a staple in the realm of clean transportation. The Prius has managed to set a strong example for electric vehicles of all kinds, showing that these vehicles can be energy efficient and environmentally friendly without sacrificing a significant amount of performance. The Prius has been popular among consumers for several years, but sales for Toyota's electric vehicles have been waning for some time. In 2012, the automaker marked down the price of its plug-in hybrid, which helped sales. Toyota has announced plans to do this again for the 2013 version of the Prius.
Toyota announced price reduction for Prius plug-in hybrids
Toyota wants to sell at least 13,000 Prius plug-in hybrids this year. In order to encourage consumers to purchase the company's electric vehicles, Toyota has announced that it is cutting the price for the Prius by $4,650. Toyota believes that the price cut will attract consumer attention, but the automaker is also directing this attention toward the subsidies provided by some governments that could help people afford the electric vehicles. In the U.S., the federal government is offering up to $2,000 in tax credit to those that purchase electric vehicles.
Electric vehicles continue receiving support from automakers
Toyota aims to put the Prius back on top of the electric vehicles market. Over the past year, the Chevrolet Volt managed to overcome the popular Prius in terms of sales. Like other electric vehicles, the Volt has also not performed as well in the global market as Chevrolet would have liked. Both Toyota and Chevrolet have no intention of abandoning their electric vehicles, however, and are working to promote these vehicles aggressively this year.