Toyota seeks exemption for its hydrogen fuel cell vehicle
July 3, 2014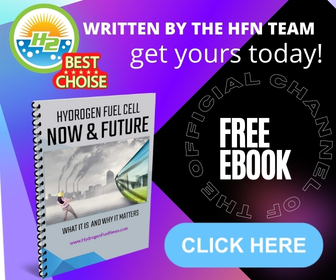 Automaker petitions US agency for exemption from a safety standard
Japanese automaker Toyota is preparing for the commercial release of its fuel cell vehicle beginning in 2015, but before the vehicle can be launched in the U.S., Toyota is petitioning the U.S. National Highway Traffic Safety Administration for an exemption for its new vehicle. The automaker wants to see that its fuel cell vehicle is exempt from complying with the agency's electrical safety disconnects regulation. This regulation is meant to ensure that the electrical components of a vehicle are disconnected in the event of an accident in order to avoid electrocution.
Toyota engineers suggest US regulation will cripple fuel cell vehicle
Toyota engineers suggest that a safety disconnect system would make the fuel cell vehicle "inoperable," leaving the automaker with little choice but to seek out an exemption. Though the automaker is seeking an exemption, engineers are working on an alternative solution but adding extra insulation to all high-voltage electrical lines used by the vehicle. The insulation is meant to protect against electrocution in the event of an accident and may serve as a suitable alternative to the National Highway Traffic Safety Administration's regulation.
Many automakers seek exemption from safety standards for limited release vehicles
It is not unusual for automakers to seek exemptions from certain regulations in their favored markets. Many companies that release limited production vehicles seek exemptions to ensure that these vehicles are actually released. Exemptions are often granted for such vehicles because they feature safety measures that act as an effective alternative to the regulations already in place.
Consumers express concerns over the safety of fuel cell vehicles
Fuel cell vehicles are currently the targets of harsh criticism coming from consumers, largely due to their high cost and the lack of a fuel infrastructure. There are safety concerns when it comes to these vehicles as well, however. Hydrogen fuel cells are quite durable, but many people are concerned over the volatility of hydrogen itself. Automakers have taken steps to develop durable storage tanks that ensure that the hydrogen used in their vehicles will not be a danger to drivers.