Toyota seeks to leverage hydrogen fuel to establish a carbon neutral supply chain
September 10, 2015
Toyota to launch a new pilot project that will make use of hydrogen fuel and renewable energy
Toyota has announced that it will be working with numerous other organizations to launch a four-year pilot project. The project is designed to establish a carbon neutral supply chain, which will leverage renewable energy, particularly hydrogen fuel. According to Toyota, the project will serve as a demonstration of the role that fuel cell technology and clean energy can play in establishing a carbon neutral supply chain. Such a supply chain would have significant environmental benefits.
Wind energy will allow the project to produce hydrogen
The project will make use of electrical power generated by the Yokohama City Wind Power Plant, which is located in Japan. This energy will be used to generate hydrogen fuel, which will then be stored before being loaded onto a mobile fueling station and transported to the coastal area of Keihin. There, the hydrogen fuel will be used to power forklift trucks that are equipped with fuel cell energy systems. These forklifts are also being used to study the viability of fuel cell technology in supply chains.
Organizations will work together to establish a carbon neutral supply chain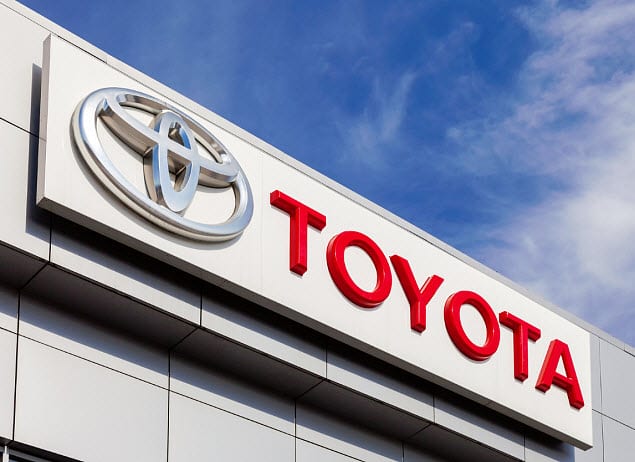 Toyota is working alongside the Kangawa Prefectural Government, Yokohama City, and Kawasaki City as well as technology companies that have shown interest in hydrogen fuel cells and renewable energy in general. A committee has been formed to discuss the direction and framework for the project, with the committee aiming to begin the project in April of next year.
Toyota continues work to expand Japan's hydrogen fuel infrastructure
Earlier this year, Toyota had announced that it will be working with automakers Nissan and Honda in order to introduce new hydrogen fuel stations throughout Japan. Together, these companies will be investing more than $30 million in the country's burgeoning hydrogen infrastructure. The infrastructure is needed in order for fuel cell vehicles to find success in the country. These vehicles require access to hydrogen in order to operate effectively, and Japan's hydrogen infrastructure is becoming a more important part of the development of a carbon neutral supply chain.