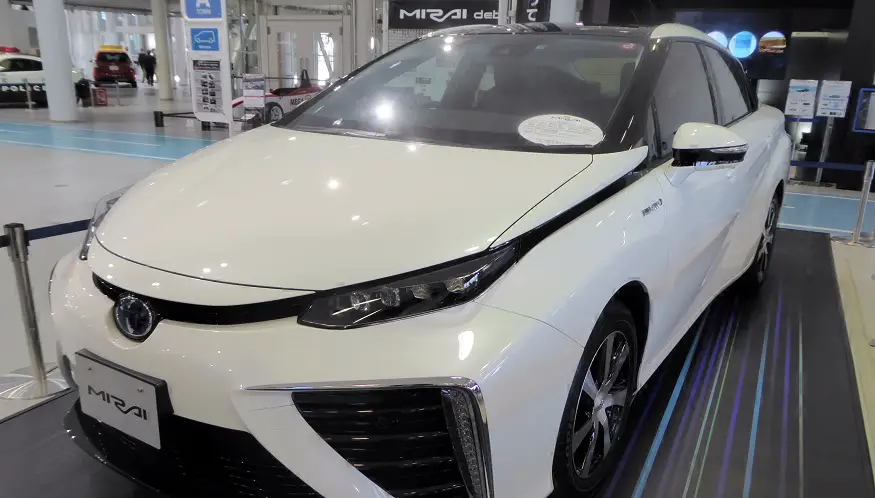 Toyota to launch second generation Mirai in 2020
October 2, 2019
The Japanese automaker is preparing to launch the next generation of its fuel cell vehicle
Low sales of its initial Mirai sedan won't stop Toyota from launching its second generation Mirai, which is slated to hit the market next year (2020).
The announcement was made by Toyota's Chairman Takeshi Uchiyamada.
The company's Chairman announced the upcoming launch of the second generation Mirai fuel cell car at the international Hydrogen Energy Ministerial Meeting in Tokyo. The first generation of the Mirai sedan rolled out in late 2014 and was the first mass-market hydrogen fuel cell car.
However, while Toyota believed that the hydrogen-powered car would be sold in large numbers, this hasn't been the case. To date, the company has sold less than 10,000 of these vehicles, Hydrogen Fuel News reports.
The major reason why the cars haven't taken off is due to lack of infrastructure. There simply are not nearly enough hydrogen refueling stations to support Toyota's ambitions hydrogen transportation plans.
Even in the United States, sales of the Mirai are presently limited to California, with Toyota selling a mere 1,700 cars in the US in 2018. To make matters worse, after an explosion that occurred at a hydrogen production facility in Santa Clara, California back in June, hundreds of hydrogen car drivers in Northern California have been without fuel and unable to drive their Mirais, Honda Clarity Fuel Cells and Hyundai NEXOs as a result. Some owners have even traded in their fuel cell cars for electric vehicles.
Toyota may be launching its second generation Mirai, but it has higher hopes for its third generation model.
Another challenge that Toyota has faced and will continue to face with its next-gen Mirai, is the cost of these vehicles. Currently, the Mirai starts at almost $60,000, which is very expensive, considering that there isn't anything overly unique about the sedan beyond its high-tech, eco-friendly fuel cell powertrain.
However, Toyota anticipates that the price of fuel cell cars will eventually match those of hybrids within the next decade. At least, this is what Matt Harrison, Toyota's European head of sales and marketing, told the Automotive News Europe Congress earlier this year in Sweden.
"By the third generation we fully expect fuel cell costs to be comparable with hybrids. We believe fuel cell vehicles have a huge potential," Harrison said.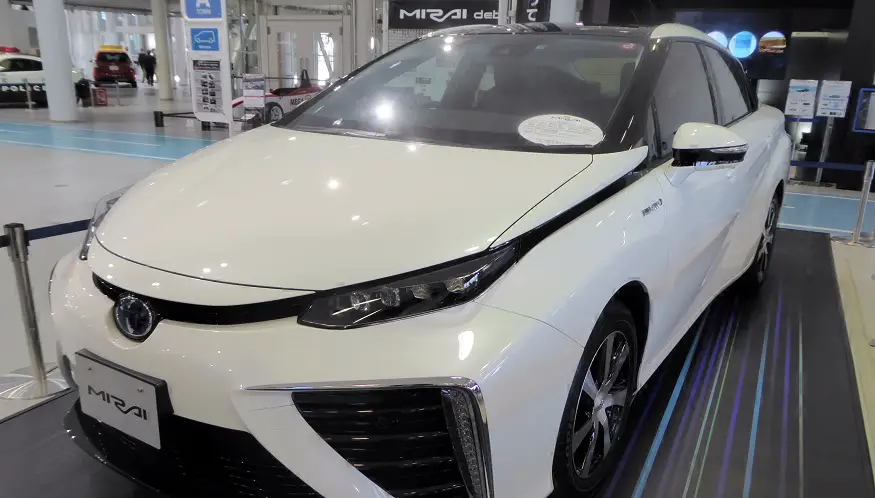 In any case, it will be interesting to see how well the second generation Mirai will fare compared to its predecessor.