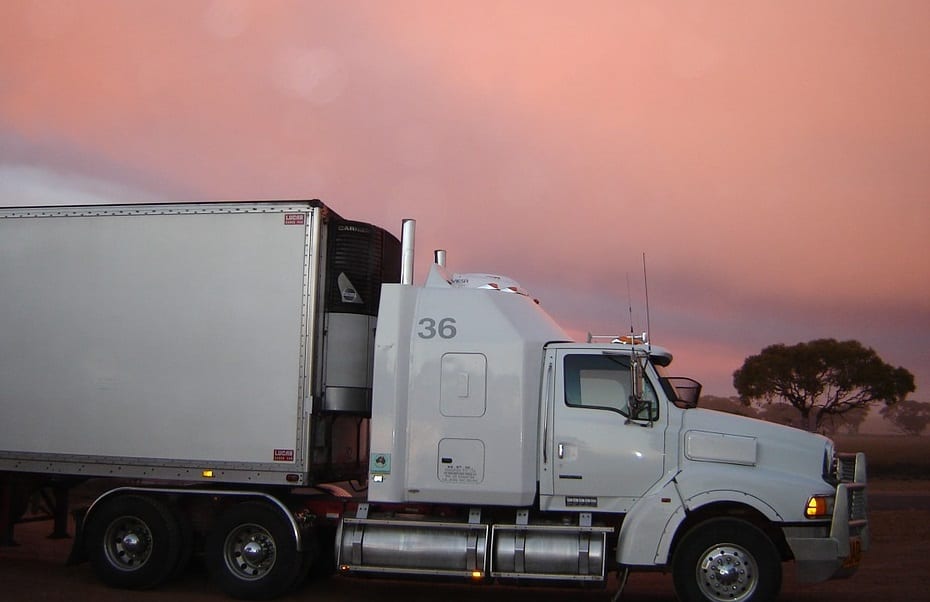 Toyota to test freight truck equipped with hydrogen fuel cells in California
April 21, 2017
Automaker will be testing a new hydrogen-powered truck in California
Toyota has announced that it will begin testing a new heavy-duty truck powered by hydrogen fuel cells. The truck will operate at the Port of Los Angeles in California. The technology that powers the truck is part of what Toyota calls "Project Portal." This project focuses on how hydrogen fuel cells can be used to power a wide range of vehicles, from compact sedans to heavy-duty trucks. Toyota's new truck will be making use of two hydrogen systems that come from Toyota's increasingly popular Mirai model.
Hydrogen fuel cells could help make freight vehicles more efficient
As with other fuel cell vehicles, Toyota's new truck will produce no harmful emissions. The automaker intends to determine the viability of the truck, potentially shedding light on how hydrogen fuel cells can be used by such vehicles in the future. Toyota believes that such vehicles could be quite effective for short-distance travels between city docks and nearby warehouses. Moreover, these trucks could also help California's overarching goal of cutting down the emissions produced by freight movement.
Toyota continues to expand its presence in the clean transportation space
The truck currently exists as a prototype and signifies Toyota's ongoing efforts to push clean transportation. Earlier this week, the automaker announced that it would begin expanding the reach of its fuel cell vehicles, with tests planned for the Chinese market. Toyota has a strong interest in establishing a lead in the clean transportation space, which is becoming increasingly competitive. Most major automakers have plans to use hydrogen fuel cells to power new vehicles and Toyota aims to have a powerful presence in the clean vehicles market.
California seeks to make transportation more environmentally friendly
California Governor Jerry Brown aims to bring 100,000 zero-emissions freight vehicles to the state by 2030. This is to be accomplished through the California Sustainable Freight Action Plan. The plan supports the use of batteries and hydrogen fuel cells, but also seeks to make freight vehicles more efficient and safe. As such, California is also supporting the adoption of self-driving vehicles, most of which are meant to be powered by either batteries or hydrogen fuel cells.