Toyota to use landfill gas to power Kentucky plant
November 20, 2015
Auto plant will generate its energy from nearby methane gas provided by local waste facility.
Auto manufacturing giant, Toyota, is working on eliminating carbon dioxide emissions from its manufacturing plants and the company has recently taken a step closer to reaching its goal as it has announced that it will soon be using landfill gas from the nearby Central Kentucky Landfill to generate power for its Georgetown, Kentucky plant.
The auto plant will receive 2% of its power from electricity generated by methane.
The majority of the methane will pass through a transmission line that runs six miles from the landfill to an onsite generator. This generator will convert the gas into electricity. Via this process, the plant will be capable of generating one megawatt (MW) of electricity per hour. That being said, the generator can be upgraded to increase electricity generation to an output of 10 MW per hour. Furthermore, as the landfill matures, the gas reserves are likely to increase.
The energy that is produced from the gas will provide 2% of the auto plant's power, which, according to Chris Adkins, Toyota's energy management specialist, is enough power to build 10,000 cars.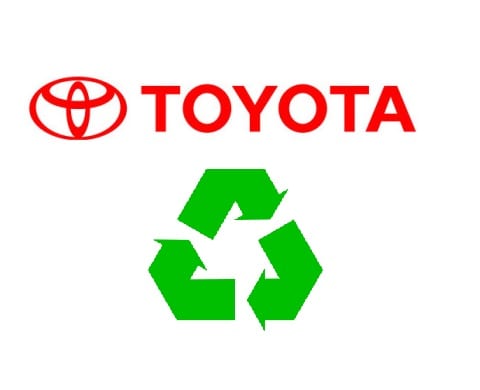 The landfill gas generator is just one of the renewable energy efforts Toyota is making on its journey to go green.
Last month, Toyota announced that by 2050 it plans to lower its average emissions from its cars by 90% compared with 2010 levels. The company intends to use a variety of alternative energy sources, such as solar, wind, as well as locally produced renewables, to achieve its efficient goals for manufacturing.
Toyota General Manager for Environment Strategies Kevin Butt told KyForward that "The landfill gas generator represents the kind of thinking that our company is asking us to do to reduce our carbon footprint over the next 35 years." Butt added that while the methane to electricity generator is only a small step, it is a significant one. "These types of changes to our manufacturing operations coupled with other global initiatives will help us reach this very aggressive goal," he said.
The landfill gas projects is a collaboration between Toyota's Georgetown manufacturing facility and the Central Kentucky Landfill, which is owned and operated by Waste Services of the Bluegrass.