UK government launches new clean transportation competition
November 3, 2014
Government partners with Innovate UK for new initiative focused on clean vehicles
The United Kingdom government has partnered with Innovate UK, the new name for the Technology Strategy Board, in order to launch a new low-emissions vehicles competition. The competition will award some $24 million to those that can develop vehicles that make use of clean technology. The majority of the funding is being provided by the Office for Low Emission Vehicles, with the rest coming from Innovate UK.
Competition aims to ignite more innovation in the transportation space
The competition is meant to spur innovation in the clean transportation space, encouraging the use of technologies that either reduce the production of carbon dioxide by vehicles or remove it completely. Projects competing in the new initiative must follow the guidelines laid out by the Automotive Council. Vehicles must use electric machines and power electronics, energy storage and management systems, they must be made of lightweight materials, or use improved and more efficient versions of conventional internal combustion engines.
Use of disruptive technologies is being encouraged for this competition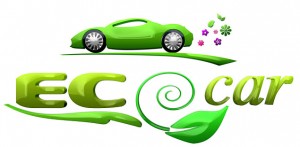 Those participating in the competition are being encouraged to make use of as many "disruptive technologies" as possible. This includes using hydrogen fuel cells, lithium-air batteries, and a wide variety of new technologies that have yet to see commercialization. Competitors will have to demonstrate that their vehicles are capable of meeting driving standards in the UK and that they produce fewer emissions than conventional vehicles that are widely available in the current market.
UK government continues to show strong support for clean transportation through numerous initiatives and investment strategies
The UK government has been showing strong interest in clean transportation recently. The government has been launching several initiatives meant to promote the adoption of electric vehicles. Several agencies have also been working to build a hydrogen infrastructure in the country, hoping to support the eventual commercialization of fuel cell vehicles. The UK is currently considered a favorable market for automakers interested in clean transportation and new initiatives from the government are making the country yet more attractive to these companies.