More automakers are betting on hydrogen fuel cells
October 29, 2014
Companies are beginning to show strong support for clean transportation.
Automakers are beginning to show more favor for hydrogen fuel cells. The demand for clean vehicles is beginning to grow among consumers as governments are keen to introduce initiatives meant to encourage the purchase of environmentally friendly cars. While demand is on the rise, many automakers have expressed concern about the slow sale of conventional electrics. As such, some automakers have begun to invest in hydrogen fuel cells, which they believe could be the future vehicle of choice among consumers.
Toyota has plans to launch a hydrogen fuel vehicle in 2015.
Japanese automaker Toyota has shown favor for fuel cells recently. The company has plans to launch its first commercial fuel cell vehicle in 2015. Toyota has also been investing in the development of a hydrogen fuel infrastructure in many parts of the world. Toyota still has high hopes for battery electrics and hybrids, but the company has begun shifting focus toward new technology.
Auto industry is somewhat divided on the issue of hydrogen fuel cells and clean vehicles.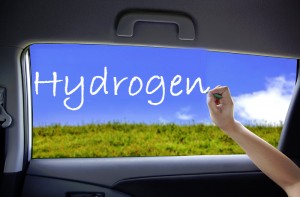 Fuel cell vehicles have caused something of a rift in the auto industry. Many companies are not convinced that these energy systems are a viable option when it comes to clean transportation. This is because of the high cost of fuel cells and the lack of an infrastructure that can support the widespread adoption of fuel cell vehicles. Even companies that believe fuel cells are the way of the future also note the cost of fuel cells and lack of infrastructure are problematic issues.
Future of clean transport could be determined by the success of fuel cell vehicles.
The future of clean transportation may depend heavily on the support fuel cell vehicles receive. If these vehicles are successful among consumers, automakers may begin investing more heavily in fuel cells. Some automakers are banding together to discover ways to improve fuel cell technology and make it less expensive overall. Companies that find success with their fuel cell vehicles may serve as a power example, encouraging other automakers to develop vehicles powered by hydrogen fuel.