UK reaches new solar energy milestone
October 31, 2014
2 GW of capacity installed in the UK this year
The United Kingdom has reached a major milestone with its solar energy capacity. According to NPD Solarbuzz, more than 2 gigawatts of solar capacity was installed throughout the country in 2014. The government has been showing aggressive support for solar energy in recent years, making it one of the most heavily supported forms of clean energy in the United Kingdom. Solar power is expected to continue showing strong signs of growth in the coming years.
Solar capacity continues to grow with the held of the United Kingdom government
Solar capacity in the UK has been growing quickly due to government support. The government has been investing in the development of new photovoltaic technology and has been funding the construction of new solar energy projects. Several large-scale projects have recently been completed in the country, providing a healthy bump to its solar capacity. NPD Solarbuzz predicts that more large-scale projects will reach completion by the end of this year, which may mean that the UK will have successfully installed 2.4 GW of solar capacity by that time.
Solar capacity in the UK may reach 2.4 GW by the end of the year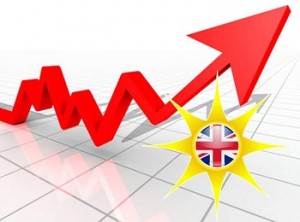 According to information from NPD Solarbuzz, the first half of 2015 may see more solar power projects come online. This may have to do with an excess in the supply of photovoltaic products. Because these products are now so abundant, the development costs associated with solar energy projects has decreased. As projects become less expensive, their development is accelerating. Several of the country's medium and large-sized projects are likely to reach completion at some point in early 2015.
Government is questioning the financial viability of its ongoing support for solar power
There has been some uncertainty in the UK solar energy sector. The government has expressed some concerns regarding the financial support it provides to the solar field. Some subsidy initiatives have been diverted to support wind power rather than solar, but the UK still sees solar power as a viable form of energy. It is not clear how the government's support of solar power will continue to change in the future.