UK solar panels scam lands six convicted fraudsters in jail
October 10, 2018
Six men have been imprisoned after defrauding 1,500 victims in the UK.
Six men who preyed upon elderly, retired and vulnerable people, using a solar panel scam that cheated some 1,500 victims across the nation out of more than £17 million (over $22 million), have recently been found guilty of fraud and sent to jail.
Victims were manipulated into believing they would get their money back in 5 years.
Victims were manipulated into buying solar panels on the false promise that the installation costs they were paying upfront would be invested and this money would be returned to them in five years.
However, Solar Energy Savings Ltd., the fraudulent Manchester-based firm, never invested the money they tricked people into giving them. Through deceitful sales tactics, false guarantees, and outright lies, the fraudsters managed to squeeze between £10,000 and £20,000 from each victim, according to the Serious Fraud Office.
The money from the solar panel scam was reportedly spent by the con artists on holidays and luxury cars.
The leaders of the solar panel scam were finally caught after being on the run for seven months.
David Diaz and Ludovic Black were the scam's ringleaders and, after being on the run for seven months, were finally caught in Cheshire. Both men, as well as their other partners in crime – Robert Ross, Stephen Wilson, Kenneth Reid, and Niall Hastie – were all convicted of fraud by a jury at Liverpool Crown Court, and each have been sentenced to jail time.
Diaz and Black received the longest sentences, seven and half years and six and half years, respectively.
"These men built predatory schemes to steal thousands from the hard-earned savings of vulnerable people while pretending to offer them a chance to improve their own financial security," said Lisa Osofsky, director of the Serious Fraud Office, following sentencing, reported the Independent.
"I'm extremely proud of the way our team worked hand in hand with law enforcement partners to untangle this complex and predatory fraud," Osofsky added.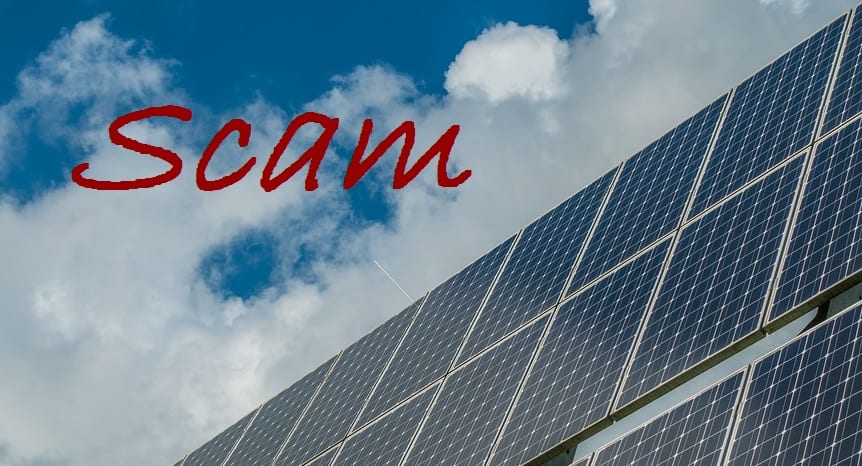 Sadly, solar panel scams are nothing new. Recently, Colorado Springs Utilities warned residents to be mindful of non-legitimate calls from the utility pretending to offer free solar energy programs.