US invests $3 billion to fight climate change
November 21, 2014
United States pledges $3 billion to the Green Climate Fund
Several countries have been growing more aggressive on the fight against climate change recently. Last week, the United States and China joined together to form one of the largest emissions agreements in history. The two countries are working together to lower emissions by a significant degree over the next few years. The United States has also revealed plans to invest in the Green Climate Fund, which uses money to assist developing countries combat the effects of climate change.
New investment may help smaller countries embrace renewable energy
The Obama administration intends to donate some $3 billion to the Green Climate Fund as a sort of "call to arms" for other developed countries. The U.S. is attempting to draw more attention to climate change and this will be a subject of focus during an upcoming G20 summit that will be held in Brisbane, Australia. This represents one of the largest investments that the United States has made in the Green Climate Fund and it may go a long way in helping other countries prepare for climatic changes.
Fund has raised $7.5 billion in its four years of existence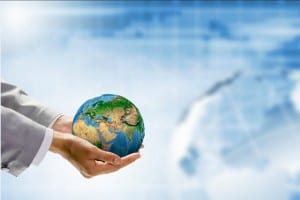 The Green Climate Fund was established four years ago by the United Nations Framework Convention on Climate Change. The fund exists to provide financial aid for small and developing countries that are threatened by a changing climate. The money issued to these countries through the fund has helped in the adoption of clean technology and the development of renewable energy systems. Thirteen countries, including Japan and Germany, have devoted a combined total of $7.5 billion to the Green Climate Fund thus far.
Canada and the UK may invest in the Green Climate Fund
Both Canada and the United Kingdom are expected to pledge support to the Green Climate Fund in the coming weeks. The UK government is likely to donate at least $1 billion to the fund later this week. The Canadian government is still uncertain of how much support it will show to the Green Climate Fund. Given the fact that international cooperative efforts have fallen drastically short of addressing climate change in the past, Canadian officials are somewhat unconvinced that investing in the fund will be a worthwhile cause.