Volkswagen unveils its hydrogen fuel cell vehicle
November 21, 2014
Volkswagen has showcased its new fuel cell vehicle at an event in California
German automaker Volkswagen has unveiled plans for its new hydrogen fuel cell vehicle, called the Golf SportWagen HyMotion. The new fuel cell vehicle was revealed at the Los Angeles Auto Show and represents the first vehicle developed by Volkswagen to use a fuel cell energy system. Volkswagen has been involved in the clean transportation space for some time, but has expressed a lack of faith in the viability of hydrogen fuel cells.
HyMotion to travel 310 miles on a single tank of hydrogen fuel
The new vehicle is estimated to be able to travel up to 310 miles on a single tank of hydrogen and will be able to be refueled in less than three minutes. The HyMotion will also be able to accelerate from zero to 60 miles-per-hour in approximately 10 seconds. The hydrogen that the vehicle uses is stored in four carbon fiber tanks that Volkswagen has developed. These tanks have been rigorously tested to ensure their durability and safety.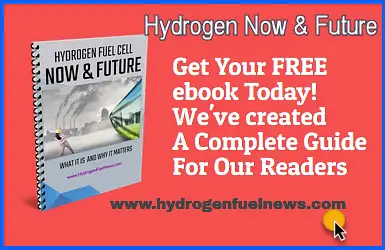 Lack of a hydrogen infrastructure may cause turbulence for fuel cell vehicles
The HyMotion currently exists as a concept car, a demonstration by Volkswagen on how fuel cells could be used in future vehicles. Volkswagen has been somewhat wary of fuel cells, questioning whether or not these energy systems are a viable alternative to traditional energy systems and batteries. Volkswagen often cites the lack of a hydrogen fuel infrastructure and the high cost of fuel cell technology as two reasons these energy systems may not be ideal for the clean transportation space.
No official release date for Volkswagen's fuel cell vehicle has been set
Volkswagen has not yet announced an official release date for a fuel cell vehicle, but the company has plans to begin implementing fuel cell systems into some of its more popular vehicles in the future. This will follow the company's clean transportation strategy, which saw Volkswagen's electric drive trains incorporated into its high-volume production vehicles over the course of several years. If a hydrogen infrastructure does not take form, however, the company's plans for fuel cells may fall by the wayside.