Volkswagen set to develop new electric vehicles
August 20, 2014
Automaker has plans to compete with fuel cell vehicle makers
Volkswagen is growing more aggressive when it comes to clean transportation. The automaker has held a significant interest in electric vehicles for years, but is beginning to see serious competition crop up from the numerous companies that want to produce fuel cell vehicles. These vehicles are equipped with energy systems that consume hydrogen to produce electricity. Fuel cells have become the singular challenger to traditional electric vehicles in the clean transportation space, but Volkswagen is not convinced that these energy systems are the way of the future.
Updated XL1 may prove more popular than fuel cell alternatives
The German automaker has plans to develop a larger version of its efficient XL1 plug-in hybrid. Volkswagen estimates that the new version of this vehicle would boast of a higher degree of fuel efficiency, achieving the equivalent of 260 miles-per-gallon. The vehicle is meant to be a counterpoint to the new wave of fuel cell vehicles that are expected to come into the global market in the next few years. Many of these vehicles can travel for more than 300 miles on a single tank of fuel, however, so beating them on the efficiency front may not be an option.
New vehicle could fall short on the performance front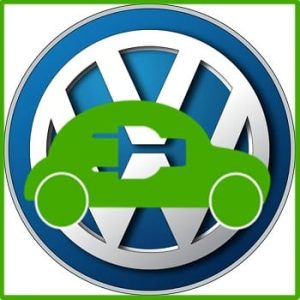 Volkswagen's new vehicle may not be able to compete with fuel cell vehicles on the performance front, either. The vehicle will be equipped with an 800 cc two-cylinder diesel engine and a large lithium-ion battery. Together, these power sources provide the vehicle with an estimated 67 horsepower, significantly lower than the performance standards of fuel cell vehicles. By comparison, Toyota's forthcoming fuel cell vehicle boasts of some 134 horsepower.
Volkswagen could take advantage of the uncertain future of fuel cell vehicles
Performance is not everything, of course. Volkswagen has a long history of developing sturdy, reliable vehicles that have become quite popular among consumers throughout the world. The automaker may be able to take advantage of the popularity of conventional electric vehicles and hybrids, exploiting the uncertain future of fuel cell vehicles and whether or not such vehicles will find the support they need in the future.