Xina solar energy project wins more funding
August 20, 2014
South Africa's solar sector is seeing more activity as banks continue to support renewable energy
In South Africa, numerous solar energy projects are beginning to take form, thanks to financial support from various European banks that have an interest in clean power. Many of these projects involve tapping into the thermal power of the sun. This thermal energy can be used to evaporate water, turning it into steam and pushing it through turbines that generate electrical power. The use of thermal energy could displace the need for fossil-fuels when it comes to energy production.
EIB provides Xina project with $80 million loan
The European Investment Bank (EIB) has approved a loan of nearly $80 million for a concentrated solar energy project called Xina, which is located in the Northern Cape Province. The project is owned and being developed by Abengoa Solar, a leading developer of renewable energy. Abengoa has established a prominent position in the energy space and is behind some of the most ambitious and well received energy projects in the world.
Xina expected to begin producing power in 2016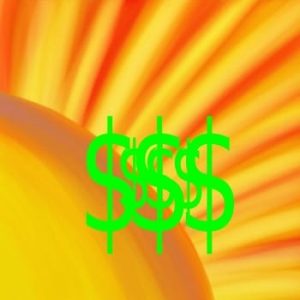 The Xina project is being co-financed by the African Development Bank, Clean Technology Fund, and the World Bank, along with EIB. The project was slated to begin construction last month and is expected to begin producing electrical power in October of 2016. The energy system will make use of thermal oil, which will act as a heat transfer fluid. It will also use molten salt as a form of thermal energy storage. The project is expected to have an energy storage capacity of five hours.
South Africa is showing more support for clean energy
Solar energy has managed to find strong support in South Africa. The country is growing more interested in renewable energy and has begun adopting policies that are favorable to clean energy developers. The country has also been working on establishing a domestic fuel cell industry in order to take advantage of its access to platinum. South Africa is home to the majority of the world's platinum supply and a domestic fuel cell industry could become an economic boon for the country.