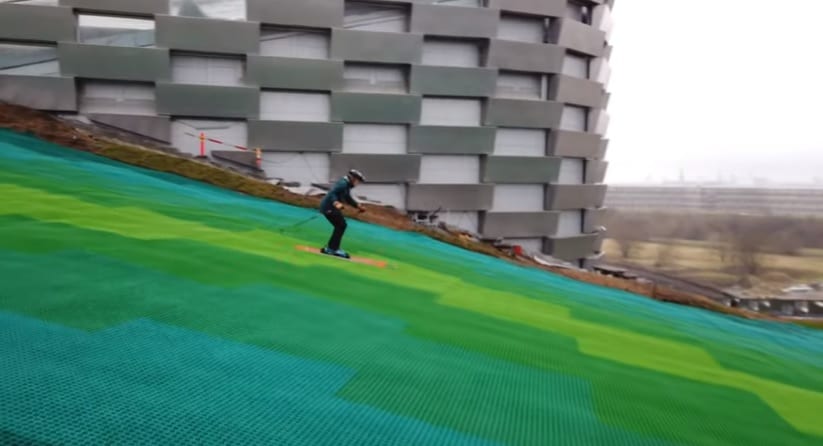 W2E ski slope in Copenhagen opens to skiers for testing
January 14, 2019
BIG announces test of manufactured ski slopes on top of its waste-to-energy plant
For the past several years, BIG (Bjarke Ingels Group) has been working on the development and completion of its W2E ski slope, Copenhill. Now, it has finally begun testing of the lower ski slopes.
The project has been designed to increase people's awareness of sustainable energy in a fun way.
The waste-to-energy (W2E) project first broke ground back in 2013 and as Hydrogen Fuel News reported, the project has been designed to not only produce energy from waste, but its roof has been specially designed to feature a ski slope and other outdoor activities, allowing citizens and visitors of Copenhagen to be able to enjoy skiing year-round on the artificial slope.
The city's W2E ski slope not only adds an artificial mountain to the Danish capital and a distinct landmark, but also raises awareness of sustainable energy by including a smokestack that has been purposely designed to release smoke rings into the sky.
These smoke rings are set off whenever one ton of fossil carbon dioxide (CO2) is released into the environment. This signal is meant as a visual reminder to those who can see it of the impact of consuming fossil fuels.
The W2E ski slope is part of Copenhagen's goal of becoming the first carbon neutral capital in the world.
BIG's Amager Resource Centre (ARC), which is located under Copenhill, is capable of converting 400,000 tons of waste to energy each year. The project will provide heat to 150,000 households and low-carbon electricity for 550,000 people.
Copenhill aims to set new standards in recycling and sustainable energy production and is a representation of BIG's philosophy of hedonistic sustainability. In other words, the idea of saving the planet while at the same time having fun.
The unique W2E ski slope in Copenhagen is one of the largest artificial ski slopes in the world, and is further made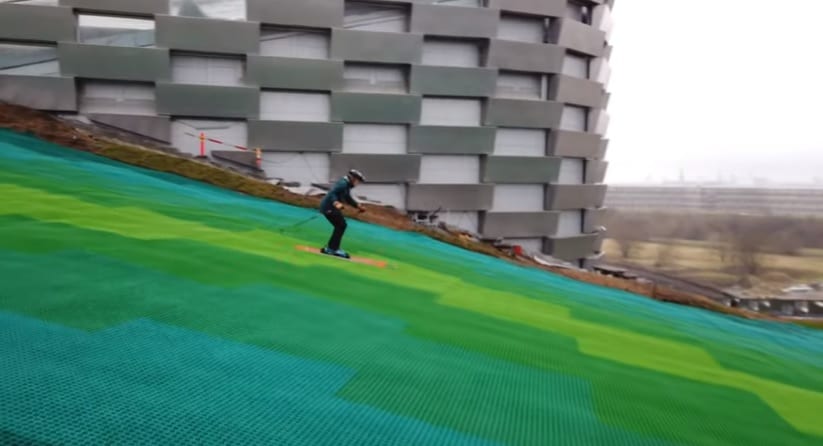 unique due to its ability to welcome guests to ski on its slopes 365 days of the year, regardless of whether or not there is snow. The building is expected to be fully operational in just a few short months, according to a recent BIG Instagram post.