Waste to energy gains momentum in Ireland
November 26, 2014
Less Irish waste is heading to the landfill and more is being converted into energy.
According to data recently published by the Environmental Protection Agency (EPA), the Republic of Ireland has had a 37% reduction of household trash dumped in landfills in 2013 compared to the previous year and the rate of waste recovery (a mixture of recycling and the recovery of energy) rose, which the EPA said is connected to an increase in more waste to energy (W2E) outlets being available and landfill levies.
Trash is used to generate electricity at an Irish waste-to-energy incinerator.
Residual waste, also known as "black bin" waste in the western European sovereign state, is generally utilized to fuel cement kilns. However, it is also used to produce electricity at the W2E incinerator located in County Meath that belongs to waste management company, Indaver Ireland. The recovery of energy from waste, typically via incineration, is preferred to burying the trash in the ground.
Ireland has not only increased its waste to energy efforts it has also increased its reliance on exporting waste for treatment abroad.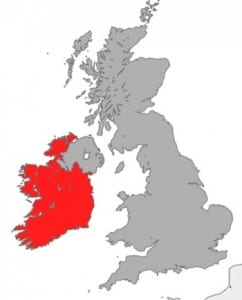 Aside from a reduction in household residual waste, it was also found that the amount of compostable waste from commercial premises increased last year. More specifically, the state saw an 8% increase in compostable ("brown bin") waste, which is primarily made up of food. The EPA expects that there will be a far greater increase in this waste in years to come as more people begin using the brown bins, which are gradually being phased into use. The compostable bins were first introduced in July of 2013 and pashing them in is set to be complete by July 2016.
In addition to the positive data regarding waste to energy, The EPA also mentioned in the data it found that Ireland has been relying more and more on exporting waste for treatment out of the country. According to EPA program manager, Dr. Jonathan Derham, while less household trash ending up in landfills is a positive development, "increasing reliance on the export of such waste is unsustainable. This represents a lost opportunity in terms of potential energy recovery and jobs for the State. This needs to be countered with national waste infrastructure to bring forward opportunities for the re-use of value-added material and create a circular economy."