Waste-to-energy project slammed by Vancouver protestors
May 5, 2014
Plans for waste incineration facilities in British Columbia, Canada receive strong criticism.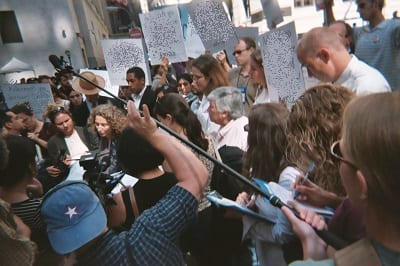 Protestors in B.C. want to stop plans that would lead to Metro Vancouver building one or more waste-to-energy incinerators to help deal with future garbage in the greater Vancouver region.
Those opposed to the half-billion dollar trash burning plan believe it will do more harm than good.
Anit-incinerator activists, environmentalists, and recycling groups recently came together with Fraser Valley politicians to hold a protest outside of the Hilton Metrotown in Burnaby, where Metro Vancouver was holding a workshop for government officials, trash transportation companies and incinerator supporters to discuss plans for building a $517 million waste-to-energy facility that would supposedly deal with approximately 700,000 tons of trash.
"Our main concern is air quality and impact on health," said Patricia Ross, Fraser Valley's regional district vice-chair and Abbotsford councilor. "We have some of the most productive farmland in the world. We are putting at risk crop production which could result in up to 30 per cent reductions," argued Ross.
Jason Lum, the Chilliwack councilor who also opposed the project said, "We do not support garbage burning in-region or out-of-region." Lum and others against the plan believe that there are other solutions and better ones for the environment and the economy.
Consultations with local regional districts that are being considered as sites for the waste-to-energy incinerators have been cancelled until next year.
Metro Vancouver is interested in three potential locations for their proposed garbage burning facility. They include Nanaimo, Delta and Port Mellon. In addition, they are also considering six other site possibilities.
However, Metro has been ordered by the B.C. government to consult with these regional districts about their plans. This led to Nanaimo rejecting the proposal for an incinerator plant in its city. After this rejection, other consultations were canceled.
Ross mentioned that the Fraser Valley Regional District (FVRD) was preparing for meetings with Metro Vancouver, but now that the consultations have been postponed until 2015, everyone is left "in the dark".
It is Ross's speculation that because there are so many opposed to the waste-to-energy project, Metro Vancouver does not want this to be an election issue when elections take place later this year in November.