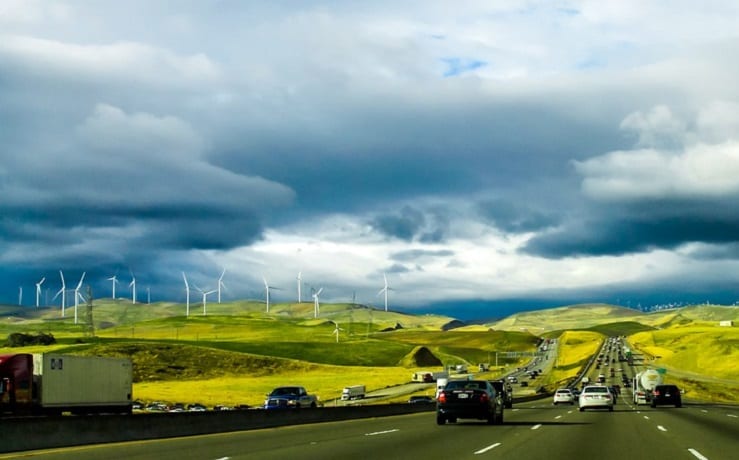 Wind energy industry in the US shows great promise
March 14, 2017
New analysis highlights the economic impact on the wind energy industry
Navigant Consulting has released a new analysis of the wind energy industry in the United States. The analysis shows that the wind sector is set to have a major economic impact in the country. This is despite concerns regarding federal energy policy. Advocates of clean power have expressed worry that the federal government will show less support for wind energy in the coming years. This is due to the promises made by the Trump Administration to reduce regulations on the oil and coal industries and invest more in these two forms of fossil-fuel.
Wind farms expected to generate $85 billion in economic activity
According to the analysis from Navigant Consulting, the wind energy industry is expected to support as many as 248,000 jobs throughout the United States within the next four years. The industry is also expected to generate some $85 billion in economic activity over that time period. The analysis falls in line with predictions made by the American Wind Energy Association. According to the organization, the wind energy industry currently supports approximately 100,000 jobs throughout the U.S. and the country's wind capacity is expected to grow to 35,000 megawatts by 2020.
Wind power finds success in rural regions
The wind energy industry has been experiencing healthy growth in the U.S. The country has been showing more support for this form of clean power in recent years in an effort to become more environmentally friendly and reduce its reliance on fossil-fuels. Notably, wind farms have become somewhat popular in rural parts of the country. These wind farms have created new economic opportunities in these regions, revitalizing what had once been a relatively stagnant market in terms of energy.
Economic promise could ensure continued support for the wind energy industry
Navigant Consulting expects that wind farms throughout the United States will generate some $8 billion in tax revenue over the next four years. The economic prospects of the wind energy industry will likely ensure that this sector continues to receive support, even if the federal government decides to focus more heavily on oil and gas.