Wind energy may see resurgence in the coming year
April 14, 2014
Global wind installations have dropped considerably in 2013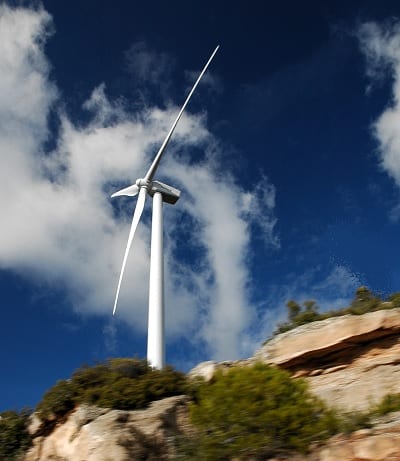 The Earth Policy Institute has been tracking the status of wind energy capacity worldwide and predicts that the wind sector may experience a period of resurgence soon. In 2013, the wind sector bean to slow considerably in terms of growth. New installations in prominent markets had decreased due to economic and political issues. According to the Global Wind Energy Council, some 35,000 megawatts of new capacity were introduced in 2013, down from the 45,000 megawatts of new capacity that was brought online worldwide in 2012.
Wind installations drop by 90% in the US
In the U.S., the production of new capacity dropped by 90% in 2013. This is partly due to the expiration of the Production Tax Credit, which had provided financial support to wind project throughout the country. While the initiative did not expire until the beginning of 2014, its expiration was announced well ahead of schedule in early 2013. This created an air of uncertainty among investors in the U.S. that had been comfortable with participating in the wind sector. Without the guaranteed financial support from the federal government, wind projects took on a significant degree of risk.
Some states see promising growth when it comes to wind power
While the wind sector in the U.S. had slowed considerably in 2013, there are a number of projects that helped boost the country's capacity significantly. In some states, wind power managed to thrive. In Iowa, 27% of the state's electrical generation. Texas, South Dakota, and several other states experienced similar results from the wind farms that came online in 2013. These states are expected to see more growth in their respective wind sectors, likely reaching the point where domestic wind farms can begin exporting electrical power to neighboring states.
China remains a leader in the wind sector
Though the U.S. has been struggling when it comes to wind energy, China has continued to see strong growth in the wind sector. This growth has slowed in 2013, but China remains the global leader in new wind energy capacity installations. Construction of new wind farms throughout China has recently accelerated and the country has reached more than 91,000 megawatts in installed wind energy capacity.