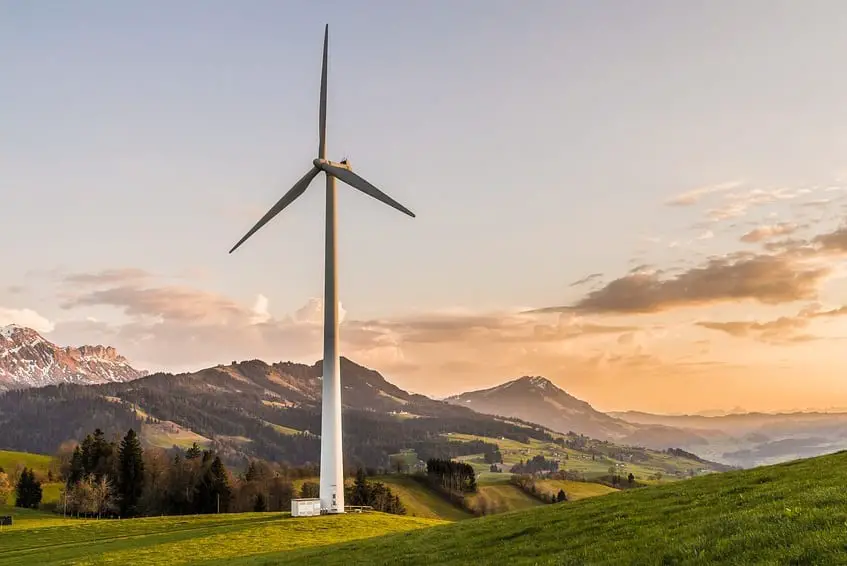 Wind energy shows strong growth in the first quarter of 2017
May 8, 2017
Report shows that more wind capacity was added during the first quarter of the year
Wind energy has already seen strong growth this year in the United States. A new wind turbine was installed every two and a half hours during the first quarter of 2017, according to a new report from the American Wind Energy Association. The organization notes that more megawatts worth of wind capacity came online during the first quarter of this year than the first three quarters of 2016 combined. This marks one of the fastest rates at which wind energy capacity has grown in the United States.
Wind energy accounted for 5.6% of all electricity produced in the US in 2016
Since 2010, wind energy production has more than doubled throughout the United States. In 2016, wind accounted for 5.6% of all electricity produced in the country. Much of the growth that the wind energy sector has seen in recent years is due to large companies showing support for this form of clean power. These companies are feeling pressure to comply with emissions regulations, which require them to cut down on the amount of greenhouse gases they produce each year. As such, wind energy has become popular among these companies.
Tax credits continue to assist the wind energy sector
Some 908 new utility-scale wind turbines came online in the first quarter of this year. Many of these turbines are part of the first stage of projects currently under development. These projects are being supported by the federal Production Tax Credit, which provides financial aid to the wind energy sector. This and other tax incentives will gradually be phased out until wind energy matures to the point it no longer needs government support. The American Wind Energy Association predicts that the sector will continue to experience growth through 2020.
Support for clean power remains strong
Wind energy has become a very popular form of clean power in the United States. The country is keen to support the wind sector due to its environmental and economic benefits. The U.S. is also showing strong support for other forms of renewable energy, namely solar power. This support may diminish, however, if major changes to the country's energy policy are made in the coming years.