Wind energy upgrade offered to owners of electric vehicles
June 5, 2015
A new program allows cooperative members to power up electric or hybrid vehicles with electricity generated by wind.
Great River Energy, the Minnesota based utility and non-profit electric cooperative, unveiled a program called Revolt, an innovative program – and the first of its kind – that permits qualifying participants to upgrade the current electricity they use to power their hybrid or electric vehicles (EVs) with wind energy, at no extra cost.
The Revolt program will enable consumers to throw more support behind renewables.
While Great River Energy (GRE) already includes renewables among its mix of power sources, its Revolt program will directly link electric vehicle drivers to wind energy.
In order to achieve this, GRE will use the "currency" it receives from renewable energy certificates. Therefore, instead of trading these certificates with utilities that produce less renewable energy or keeping them, GRE will take the certificates it earns from wind power generation and retire them based on the consumption of the EV owner, reported the Star Tribune.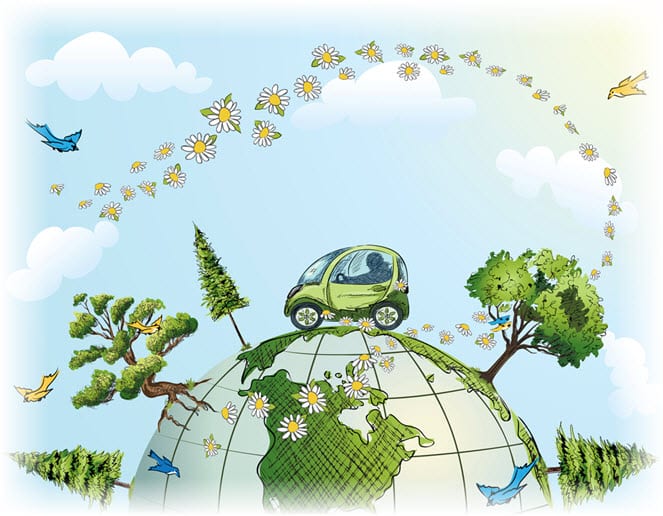 In a press release on the GRE website, Great River Energy Revolt program manager, David Ranallo, said that "Our Revolt program allows consumers to further support the use of renewable energy. We are dedicating wind energy to completely cover the electricity that a consumer uses to fuel an electric vehicle for the vehicle's lifetime."
Two categories of electric vehicles are eligible for the innovative program.
Plug-in electric vehicles (PEV) and plug-in hybrids (PHEV) are the two categories of vehicles that are eligible for the Revolt program. The difference between these two types of vehicles is that PEVs are powered only by electricity and have no gas tank or internal combustion engine. PHEVs, on the other hand, are powered by both electricity and gas. Furthermore, only hybrid EVs with a plug for charging are eligible.
Consumers who wish to qualify for the program must presently own, purchase, or lease either of the acceptable vehicles by December 31, 2016. As many as four vehicles can be enrolled in the program per household. No additional fee will be charged for participation in Revolt.
Currently, an estimated 5% of new cars sold in Minnesota are electric or hybrids. According to Ranallo, GRE is delighted to provide this innovative program, and the company hopes that it will act "as a spark to ignite awareness around electric vehicles in Minnesota."