Gamesa to deliver turbines to new wind energy project in Scotland
June 2, 2015
Scottish wind farm will make use of Gamesa wind turbines
Gamesa, a leading manufacturer of wind turbines, has been awarded a contract to participate in a new wind energy project in southern Scotland. The project, called the Kilgallioch Wind Farm, is being developed by ScottishPower Renewables and will produce approximately 239 megawatts of electrical power when it is completed. Scotland has been showing strong support for wind energy in recent years, with the government looking for an effective alternative to fossil-fuels.
Gamesa to deliver a total of 96 wind turbines to Scottish wind farm
Per the contract, Gamesa will provide 94 of its 2.5 megawatt wind turbines and 2 of its 2 megawatt turbines. The company will also provide operation and maintenance support for the projects for five years. Gamesa will also handle the supply, transportation, installation, and commissioning of its wind turbines. Delivery of the first wind turbines for the projects is expected to take place at some point in early 2016, with the wind energy project reaching completion within the first quarter of 2017.
Wind energy continues to gain momentum throughout the United Kingdom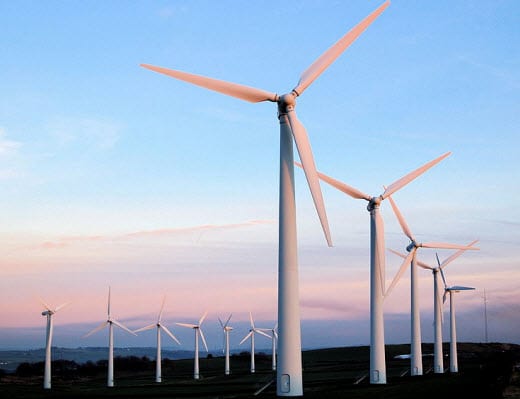 The Kilgallioch Wind Farm will be the second largest of its kind in the United Kingdom and represents a major milestone in the country's ongoing endeavor to embrace wind energy. The UK government believes that there is a significant degree of economic promise in the wind energy sector and has been showing financial support for new projects in recent years. Offshore projects, in particular, have begun to see a significant amount of this support, as offshore energy systems have the potential to generate large quantities of electrical power.
Gamesa benefits from the growing popularity of wind energy throughout the world
Gamesa has been experiencing healthy growth in recent years. During the first quarter of this year, the company reported a 43% increase in revenues. The company has been participating in several wind energy projects throughout the world, providing these projects with the wind turbines they need to produce electrical power. As wind energy becomes more popular, companies like Gamesa are expected to continue seeing strong growth.