Air Products adds new vehicle to UK fleet to support hydrogen fuel infrastructure
August 7, 2014
Air Products is bolstering its hydrogen delivery fleet before fuel cell vehicles hit the streets
Air Products, a leading producer of chemical gases, has announced that it is expanding its hydrogen tube trailer fleet in the United Kingdom. These vehicles are used by the company to transport hydrogen fuel under high pressures. The vehicles will be delivering fuel to Air Products' hydrogen fuel station located at London Heathrow Airport. This fuel station is part of the country's growing hydrogen infrastructure and is currently open to the public.
Building a working hydrogen infrastructure is becoming a top priority for the United Kingdom
Vehicles that use hydrogen as a fuel are quite rare currently, but will become more abundant in the coming years. Most of the world's major automakers have plans to launch fuel cell vehicles beginning in 2015, with some waiting until 2017 and beyond to launch these vehicles. The United Kingdom is one of the auto industry's favored markets and, as such, developing a working hydrogen infrastructure has become a priority for the country. Fueling stations that can deliver hydrogen to consumers are beginning to take root throughout the country.
New hydrogen tube trailer is equipped with innovative technology that allows it to store and deliver fuel efficiently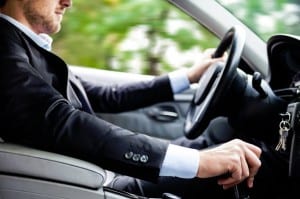 Air Products is introducing a new hydrogen tube trailer to its existing fleet. This may help the company better manage the fuel demands coming from its station at Heathrow. The trailers that the company uses are equipped with cylinders that are comprised of composite materials. These cylinders store hydrogen at a pressure of 500 bars and they deliver this hydrogen through industrial modules that minimize the need for onsite hydrogen compression.
Fuel trucks are a valuable and fundamental part of the hydrogen infrastructure
Part of creating an effective hydrogen fuel infrastructure is ensuring that hydrogen can be efficiently delivered. Fuel stations are typically only equipped to store and distribute hydrogen, which is why hydrogen tube trailers exist. These trailers are a fundamental part of the infrastructure and deliver fuel from the point it has been produced to the point where it will be distributed.