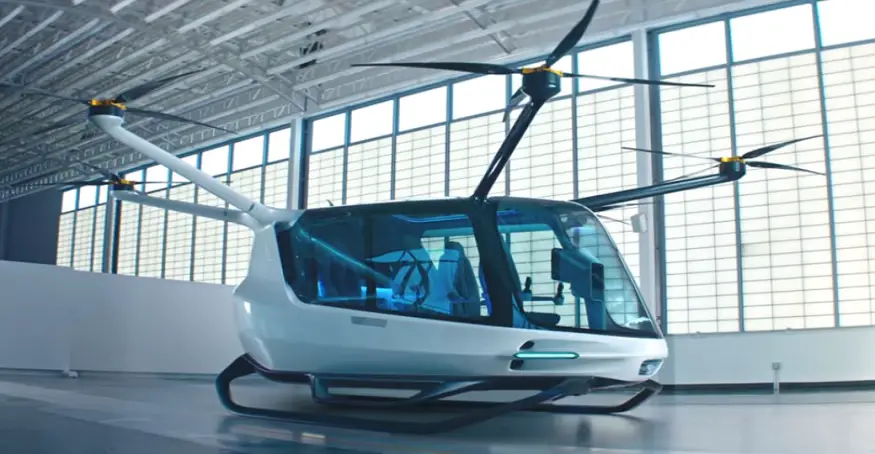 Alaka'i unveils full-scale model of hydrogen fuel cell flying vehicle
June 3, 2019
0
By
Erin Kilgore
Skai is the "first air mobility vehicle powered by hydrogen fuel cells."
Alaka'i, a startup from Massachusetts, has designed a hydrogen fuel cell flying vehicle that the company says is the first air mobility vehicle of its kind to run on hydrogen fuel cells. Called the Skai, the company claims that the vehicle offers ten times the power of conventional lithium batteries without carbon emissions.
The vehicle reportedly has a flight time of up to four hours.
In a dramatic announcement video, the company revealed a full scale model of its Skai and debuted a mocked-up version in Los Angeles at BMW Designworks. The prototype is about the size of a minivan.
The vehicle can accommodate five passengers (including the pilot) and has 400 miles of flight time of up to four hours. It is capable of hauling 1000 pounds and can speed above traffic at 118 MPH after taking off.
The hydrogen fuel cell flying vehicle has six rotors that allow vertical take-off and landing. Essentially, this technology allows the air vehicle to fly like a drone. Although it does not travel very fast, it has been designed for short trips with maximum efficiency and minimum fuel consumption.
To ensure that the aircraft does not drop out of the sky in the event of a propeller failure, the vehicle has what the company calls an "Airframe Parachute." Additionally, it can be piloted onboard, can fly autonomously, or like a drone, be piloted from the ground.
Alaka'i has been working on the hydrogen fuel cell flying vehicle for the past four years.
For the past four years, the company has been designing and developing Skai at its lab in Massachusetts.
That being said, in spite of developing a full-size operational prototype, the project continues to be an ambitious dream, as Skai still requires all relevant government and regulatory approvals before it can become a reality. However, the company has been pursuing approvals.
"We're going to get off the ground imminently," Chief Executive Officer of Alaka'i, Steve Hanvey, told Reuters.
Hanvey added that assembly of the hydrogen fuel cell flying vehicle was completed weeks ago and that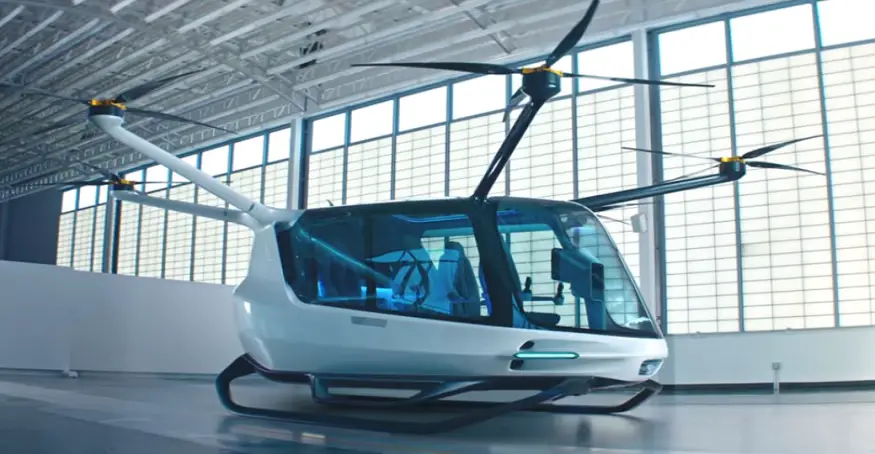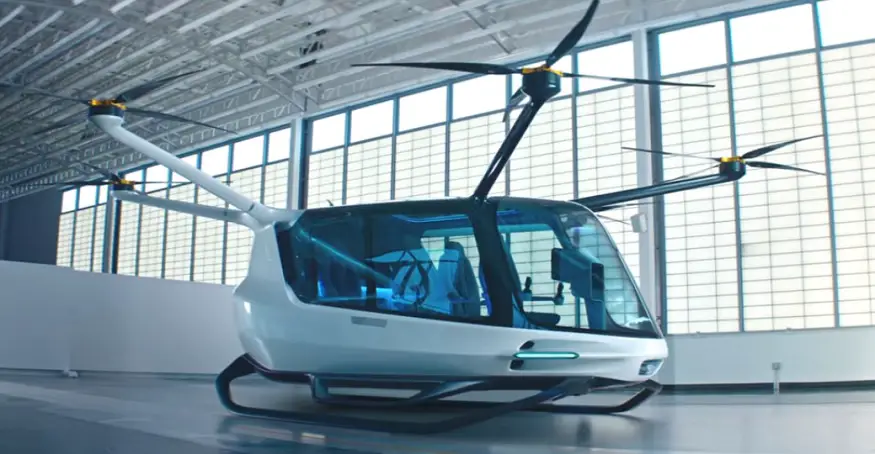 preliminary Federal Aviation Administration certification is pending. The company hopes to receive this certification before the end of 2020.