Amazon announces new wind energy project in Texas
September 21, 2016
Amazon will be launching a new wind energy system in West Texas
Major online retailer Amazon has announced a new major renewable energy project in Texas. The project is focused on wind power and has been dubbed the Amazon Wind Farm Texas. Amazon is just one among many major companies that have begun to invest aggressively in wind energy and other forms of clean power. The company believes that renewable energy can help it become more environmentally friendly and reduce the amount of harmful emissions it produces each year.
Wind farm will generate 1 million MW-h of electricity
The new wind farm is set to be built in West Texas. The wind farm will be able to generate approximately 1 million megawatt-hours of electricity every year, which is enough to power 90,000 average homes. Amazon has not yet outlined a timeline as to when construction on the new wind farm will begin or when the project will begin generating electricity. The new wind energy system will add to Amazon's already considerable portfolio in the wind energy sector.
Amazon continues to add to its wind energy capacity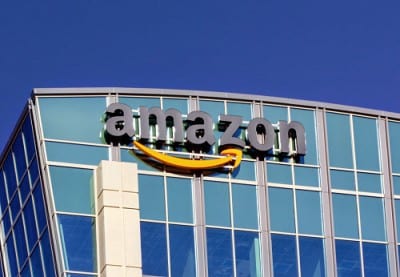 Amazon currently holds wind farms in Indiana, North Carolina, Ohio, and Virginia. These wind farms are used to power Amazon's massive cloud data servers. According to Amazon Web Services, approximately 40% of Amazon's infrastructure is to be powered by clean energy by the end of this year. In 2015, 25% of the company's infrastructure relied on renewable energy. The company has plans to pursue wind power for the foreseeable future.
Large companies continue to invest in clean energy
Several large companies like Amazon have begun to embrace renewable energy more aggressively in recent years. These companies have been investing in solar energy and wind power mostly. Solar, in particular, has proven to be quite popular, but many companies are combining different forms of renewable power in order to meet their energy needs. Notably, Apple has begun investing in hydrogen fuel cells, which are being used to power one of its primary data centers.