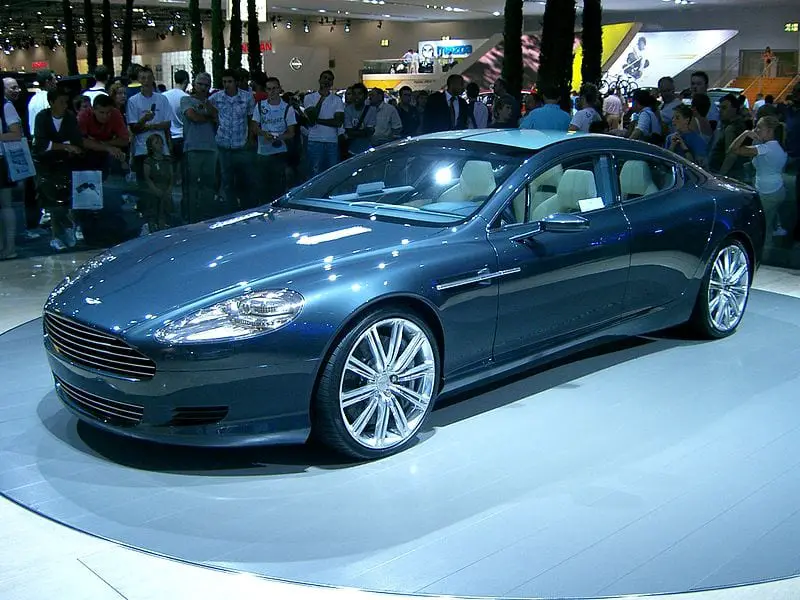 Aston Martin to test hydrogen fuel in new Rapide
March 14, 2013

Aston Martin sets sights on hydrogen fuel
Hydrogen fuel has already caught the attention of companies like Toyota and Honda; companies that primarily produce vehicles designed for the average consumer. The prospects of hydrogen fuel are becoming more attractive to manufacturers of luxury and high performance vehicles, however, as is the case with the United Kingdom's Aston Martin. Aston Martin is renowned throughout the auto industry, and among car enthusiasts, as a producer of high-class, high-performance vehicles. These vehicles are also notorious for consuming huge amounts of fuel, which has lead Aston Martin to begin considering alternatives to petroleum that may be more efficient without sacrificing the fabled performance of its vehicles.
New Rapide will put hydrogen fuel to the test
Aston Martin has developed a hydrogen-powered version of its Rapide luxury sedan. Instead of equipping the Rapide with a hydrogen fuel cell, however, the automaker has decided to simply use hydrogen with a modified version of the Rapide's internal combustion engine. The automaker claims that the new Rapide represents an experiment in alternative methods to make use of hydrogen fuel. The vehicle will produce no emissions as long as it runs on hydrogen, but is designed to make use of petroleum if necessary.
Rapide to take on the Nurburgring
Aston Martin has major ambitions for its hydrogen-powered Rapide. The automaker plans to take the vehicle to Germany's Nurburgring — a Mecca for the auto industry where vehicles are tested on a track that is unlike anything else in the world. The Nurburgring track is where automakers take their vehicles to test them under demanding conditions and Aston Martin believes that the track will be the best place to truly examine the capabilities of hydrogen fuel. The hydrogen-powered Rapide will participate in a 24-hour race at the track, during which time it will rely heavily on hydrogen fuel.
Race may help promote hydrogen throughout the auto industry
The automaker aims to make the world's first successful race-pace, zero emissions lap with the hydrogen-powered Rapide. During the race, Aston Martin will examine the performance of hydrogen fuel and its use with an internal combustion engine. If hydrogen can live up to the high standards of Aston Martin, its use throughout the auto industry will likely gain more momentum, especially among luxury automakers.