Ballard forms deal with Chinese company to bring hydrogen fuel cells to China
November 30, 2015
Trade deal with China may signal a bright future for hydrogen fuel cells
Canada recently launched a trade mission to China, sending several businesses from British Columbia to the country to establish new deals. One of these companies was Ballard Power Systems, a leading developer of hydrogen fuel cells. China has been growing more aggressive on the renewable energy front, looking to reduce harmful emissions that have lead to a severe air pollution epidemic throughout the country. Fuel cells may soon serve as a way for China to become more environmentally friendly, especially when it comes to transportation.
Ballard Power Systems has entered into a $3 million deal with Chinese transportation company
Ballard Power Systems has formed a $3 million deal with Tangshan Railway Vehicle, a transportation company operating in China. The deal is one of five that Ballard has formed in China, worth a collective $40 billion. The deals will see Ballard delivering hydrogen fuel cells being delivered to China, where they will be used to power various transportation vehicles, such as buses and trains. Earlier this year, Ballard received an order for some 33 fuel cell buses, which was followed by another order for 300 more. These vehicles are currently making their way to China.
Clean transportation could solve China's air pollution problem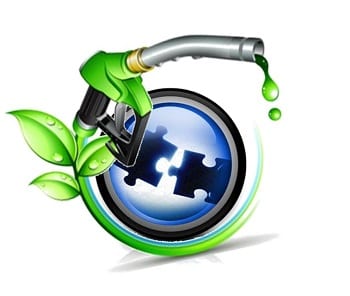 Clean transportation may allow China to overcome its environmental issues. A wide range of electric vehicles are already available in the country, with several of China's largest cities encouraging the purchase of electric vehicles and limiting the number of traditional vehicles that can be licensed every year. Fuel cell vehicles have yet to become an attractive option for consumers in China, but these vehicles are finding some traction in the public transportation space.
Hydrogen fuel cells may have a promising future in China
Hydrogen fuel cells are capable of generating electrical power, but they do not produce any harmful emissions. Fuel cells consume hydrogen in order to produce electricity, but the only byproduct of this process is water vapor and oxygen. The trade deal between Canada and China may ensure that these energy systems find success in the coming years.