Biogas plant in UK to run on cheese
April 20, 2016
A new anaerobic digestion plant in the UK will use cheese residue to generate clean power.
Clearfleau will soon launch an anaerobic digestion plant to provide the UK's gas grid with biomethane and will generate this biogas exclusively from cheese production residue. The facility, which is located in Cumbria, will use feedstock such as process rinses from the local Aspatria cheese creamery site, owned by dairy giant First Milk.
The plant is expected to provide over three million pounds in cost savings and revenue.
The facility in Cumbria, UK was designed and built by Clearfleau for Lake District Biogas, which will operate the plant for 20 years. According to Energy Live News, it will feed biomethane into the gas grid in rural Cumbria, which is anticipated to deliver over £3 million annually in revenue and cost savings for Lake District Biogas through government incentives and the sale of the extra gas.
At full capacity, per day, the plant will treat 1,650 m3 of effluent and whey (cheese-processing waste), and produce about 5 megawatts (MW) of thermal energy, which is sufficient for 25% of the creamery's needs
In addition, the plant will generate biogas at a rate of up to 1,000 m3 per hour and over 80% of the gas produced will be upgraded to be fed into the national grid.
The biogas project is based on British engineering.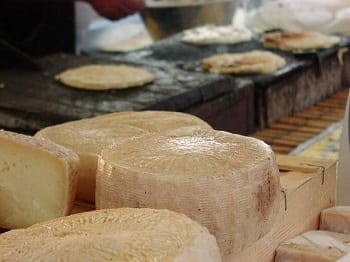 The majority of the gas that is produced will be used to supply the creamery's energy requirement, while the rest will be used by households and local businesses in Cumbria.
"This project, generating biogas solely from creamery residues is based on British engineering and is transforming the way in which the dairy industry manages its residues. This shows how sustainability can be an integral part of our food supply chain," said The CEO of Clearfleau, Craig Chapman. The CEO added that the company is investigating other dairy projects as more companies realize the energy potential the residues of these products have.
Chapman also pointed out that "dairy processors can generate value from their residues" and achieve a better return on investment compared to other more traditional treatment and disposal options.
According to Clearfleau, the biogas plant should be operating at full capacity later this spring.