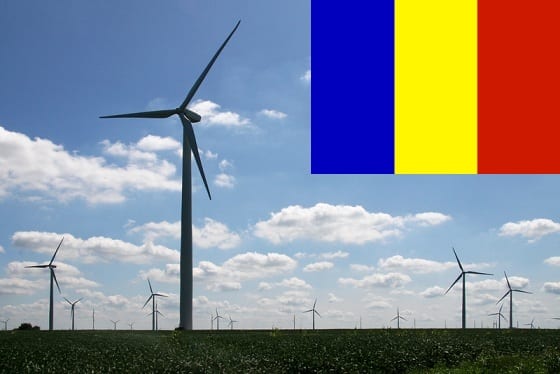 CEZ Romania activates Europe's largest wind farm
December 24, 2012

CEZ Romania brings massive wind energy system to life
Europe's largest onshore wind energy system has been officially activated. The wind farm is located in Romania's Dobregea Constanta County and has the potential to produce more than 600 megawatts of clean energy. The wind farm is operated by CEZ Romania, a branch of one of the largest energy utilities in Europe, the CEZ Group. As the wind energy systems gets up to speed, it is expected to help solve some of the energy issues several countries in Central Europe are experiencing.
System comprised of General Electric wind turbines
The wind energy system is comprised of 240 wind turbines manufactured by General Electric. The system was activated in several stages throughout the year, with the last turbine becoming active at the end of November. CEZ Romania chose General Electric because of the company's extensive experience in technology and its impressive wind turbine products. The wind energy system will provide clean energy primarily to Romania, but there is a possibility that this energy will be funneled to neighboring countries in the future.
New wind farm bolsters Romania's wind energy capacity
Before the wind energy system was activated, CEZ Romania notes that Romania only had a total installed wind energy capacity of 14 megawatts. Romania is one among several European countries that has adopted a strong interest in alternative energy. The country is eager to break away from fossil-fuels for environmental purposes and believes that alternative energy could have very promising economic prospects. CEZ Romania has shown strong support for wind energy in the past.
Project expected to draw more attention to General Electric
The Romanian wind energy project is expected to add further momentum to General Electric's growing wind energy portfolio. The company is already involved in similar projects in Brazil, Germany, China, and the Czech Republic, as well as the U.S. General Electric has established a very strong foothold in the clean energy sector and is often called upon by alternative energy groups for assistance with innovative and ambitious projects.