Companies may join together to build new hydrogen fuel tanks in Japan
April 29, 2016
Hexagon Lincoln and Mitsui & Co. consider partnership to develop new fuel tanks for clean vehicles
Manufacturer Hexagon Lincoln has announced that it will be teaming with Mitsui & Co., a trade company based in Japan, to study the viability of launching a joint venture that would be meant to produce new hydrogen fuel tanks in Japan. The joint venture could become quite valuable to the auto industry, which has become more interested in clean vehicles that use hydrogen fuel cells to provide them with the power that they need to operate.
New tanks will be reinforced with carbon fiber
If the two companies decide to launch a joint venture, it will be manufacturing and selling carbon fiber reinforced high-pressure hydrogen tanks. These fueling tanks will be designed specifically for fuel cell vehicles. Better tanks will allow fuel cell vehicles to operate more efficiently, which may make them more attractive to consumers interested in clean transportation. Hexagon Composites, parent company of Hexagon Lincoln, announced earlier this year that it will establish a stronger presence in the hydrogen market and developing new fueling tanks aligns with this interest.
Japan continues to grow as a hydrogen market, raising the demand for hydrogen fuel tanks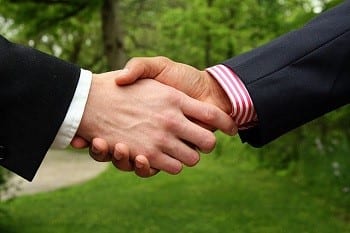 Japan has become one of the most attractive and active hydrogen fuel markets in the world. The Japanese government has been showing strong support for clean transportation, encouraging consumers to purchase vehicles equipped with hydrogen fuel cells and other clean technologies. Japan is also working to establish a comprehensive hydrogen infrastructure in order to support these vehicles. As a result, the demand for new hydrogen fuel tanks has grown considerably, which has created new opportunities for manufacturing companies like Hexagon Lincoln.
Companies may launch joint venture in the near future
If Hexagon Lincoln and Mitsui & Co. launch their joint venture, the new hydrogen fuel tanks developed by the venture will be manufactured in Japan. This is meant to mitigate the costs associated with the production of the tanks as well as their deployment. Both companies are currently studying the viability of such a joint venture and may determine whether or not such an initiative is worthwhile in the coming months.