At our online publication, we take great pride in providing our readers with accurate and interesting information on the latest developments in renewable energy news and hydrogen fuel cell technology. We also want to introduce you to the talented team of writers behind our articles. Check out our author page to learn more about our writers, their backgrounds, and their unique perspectives on these important topics. We hope you enjoy reading our publications as much as we enjoy creating them. Thank you for being a part of our community.
Meet our Authors…

Authors:
Alicia Moore's dedication to sustainable energy products goes beyond her writing. She actively seeks out new ways to live more sustainably, and encourages others to do the same. Her commitment to eco-friendly living is evident in her daily life, and she is always looking for ways to reduce her impact on the environment.
What sets Alicia apart as a writer is her ability to communicate complex topics in a way that is accessible to everyone. Her passion for renewable energy is contagious, and her writing inspires readers to consider the ways in which they can make a positive impact on the planet. Ultimately, Alicia's work is driven by a desire to create a more sustainable and equitable world, and her writing serves as a powerful tool for achieving this goal.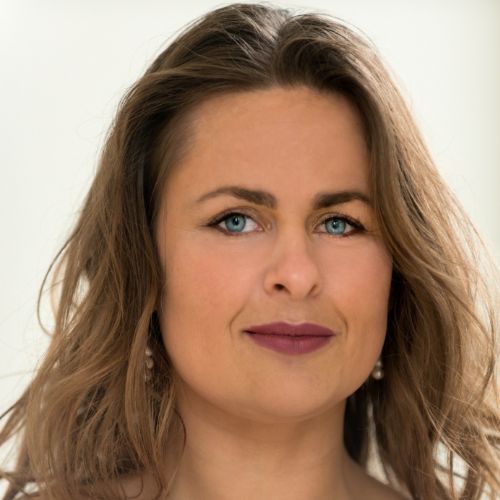 Hi there! My name is Angela, and I absolutely love writing. I've been fortunate enough to have been a writer for Hydrogen News for over 15 years, and I still enjoy every moment of it. The subject matter is something that I'm extremely passionate about, and I believe that passion comes through in my writing.
When I was younger, I used to play tennis quite a bit. Nowadays, however, I've set my sights on a new sport called pickleball. It's a bit of a craze at the moment, but I'm absolutely hooked. Whenever I'm not writing articles or doing research, you can often find me on the pickleball court. It's a great way to stay active, and I always have a blast playing with my friends.
I'm always striving to improve my writing and stay up-to-date with the latest developments in the industry. I believe that writing is a journey of constant improvement, and I'm excited to see where that journey will take me next. Whether I'm writing about hydrogen news or the latest pickle ball trends, I always aim to bring my unique perspective to the table and create content that engages and entertains my readers.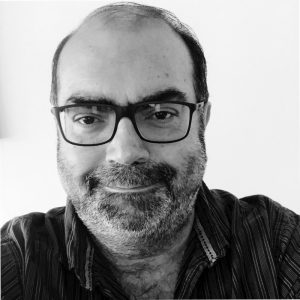 Dr. Antonio Pagliuca is a seasoned Aerospace Senior Specialist Application Engineer at 3M. Throughout his career, he has skillfully applied his extensive knowledge and expertise to the aerospace and transportation sectors. With a keen interest in utilizing technology to promote sustainability, he is dedicated to finding innovative solutions that reduce environmental impact.
LinkedIn: https://www.linkedin.com/in/antonio-pagliuca-phd-33b89a4/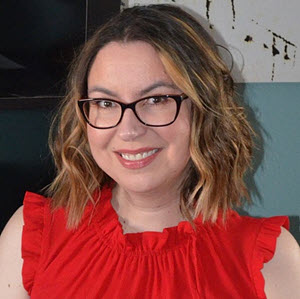 Amanda Giasson is a professional freelance writer, editor, and fantasy fiction author. She has a keen interest in the environment and is fascinated by the role that hydrogen fuel and other forms of alternative and renewable energy play in helping the world to decarbonize and move toward a greener and more energy-secure future. When she's not writing about the environment and various other trending topics, Giasson enjoys co-writing novels in the popular Perspective book series.
Follow Amanda: Twitter: @amgiassonauthor and LinkedIn: Amanda Giasson

Bert Watson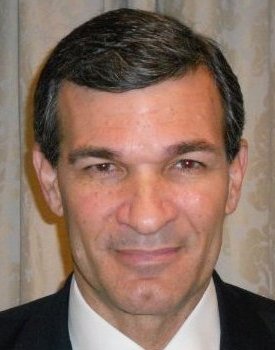 Bert Watson, the president of Watson & Company, founded the company after eight years as a Congressional staff in Washington, D.C. His experience in assisting businesses with federal issues, international concerns, bureaucratic red tape and communications has helped him hone his business interaction and advocacy skills. His capabilities include providing strategic direction to achieve political participation, constituency awareness and agency sponsorship.
While serving on active duty in the Navy, Bert was transferred to San Diego. His experience with the military's infrastructure, service as a congressional aide, and decades as a government relations consultant have provided him with the relevant knowledge to enable successful positioning, and communication, of issues. Knowing how to get answers to questions, how to expand "interpretive latitude" to address issues are the hallmarks of his experience.
He has worked on many and various endeavors such as guiding regional input regarding reforming the Federal Drug Administration; promoting the nationally televised experiment on a Space Shuttle; successfully managed numerous DOD funding requests for technology enhancement, and; worked with various military initiatives, technology programs and more recently, international energy initiatives.
Follow Bert on Linkedin: www.linkedin.com/in/bertwatson/ or website: www.watsonandco.us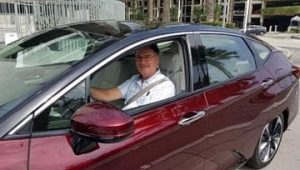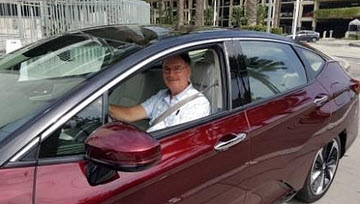 Dr. Robert Meyer is an environmental scientist interested in clean and sustainable energy. He admits to making occasional ballpark estimates to get these conversations rolling 😉 but does try for reasonable accuracy and appreciates comments and corrections. His website is poweringaplanet.com, and his five previous HFN articles can be found at https://tinyurl.com/2p93djfp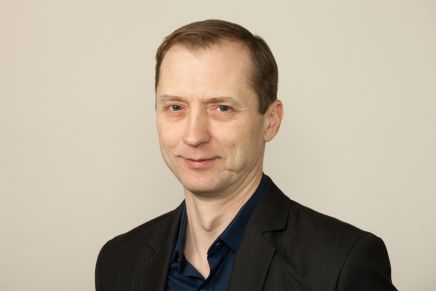 Brett Williams is a writer and researcher with a passion for trains and renewable energy technology. With over 20 years of experience, he is a recognized expert in the field of sustainable energy, including waste to energy and hydrogen storage solutions.
Growing up, Brett's love for trains sparked an interest in energy and transportation systems. This passion led him to explore the world of renewable energy, where he discovered his true calling. As a writer, Brett uses his knowledge and expertise to provide insightful articles and whitepapers on cutting-edge topics related to sustainable energy.
Brett is a passionate advocate for the environment and believes that renewable energy is crucial to preserving our planet for future generations. He strives to promote the latest sustainable energy initiatives, new technologies, and emerging trends in the sector through his writing.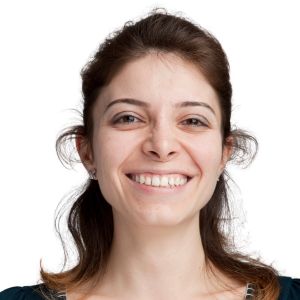 Meet Erin, a seasoned writer with 12 years of experience in the field of alternative energy. With numerous publications under her belt, Erin is considered an expert in the industry. Her passion for writing about sustainable energy solutions has taken her on an incredible journey, from studying wind turbines in Denmark to reporting on solar power plants in California.
Through her extensive research and writing, Erin has come to believe that hydrogen is the missing piece in the puzzle for long-term decarbonization. She's convinced that this clean-burning fuel has the potential to transform our energy systems and pave the way for a brighter, greener future.
When she's not writing about alternative energy, you can find Erin curled up with her favorite book, "The Water Will Come" by Jeff Goodell. From UC Davis, she has earned a Bachelor's degree in English Literature. With her unique blend of scientific expertise and storytelling skills, Erin continues to inspire readers around the world to embrace a more sustainable way of living.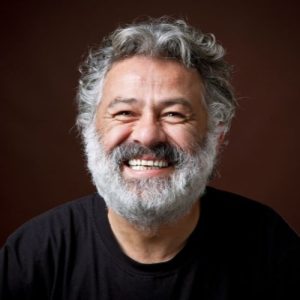 John Max is an experienced sound engineer with a bachelor's degree from UCLA. With over 25 years of experience in the entertainment industry, John has also worked as a machinist, producing parts for cameras.
Apart from his professional achievements, John is passionate about classic cars, owning a dazzling 1976 Porsche 911. While he drives a Toyota Prius on a regular day, John is excited about getting his hands on his first hydrogen car soon.
John has been an avid writer for Hydrogen Fuel News for 17 years, contributing to the team as they collectively investigate and learn about the growth and technology of hydrogen fuel. At Hydrogen Fuel News, John is part of a great team that shares a common goal of exploring and investigating the world of hydrogen fuel.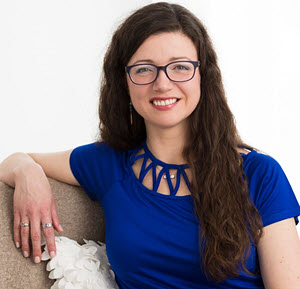 Julie B. Campbell is a veteran news writer with a primary focus on hydrogen fuel and renewable energy, technology, health and wellness. Campbell has been the head of a freelance writing company since 2003 and is the author of a number of children's books as well as co-author of the popular fantasy fiction Perspective book series. She is an enthusiastic supporter of environmental, medical and social causes and is a proud "balcony farmer" with a thriving vegetable container garden. Campbell has a Bilingual Bachelor of Arts from York University.
Follow Julie: Twitter: @JBConline and Facebook: JBConlineWriters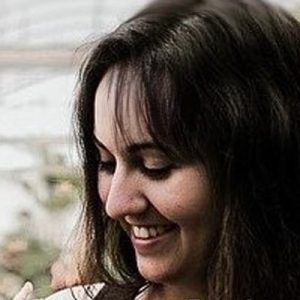 Frankie Wallace is a freelance writer from the Pacific Northwest. She enjoys writing about technology, sustainability, and education. Frankie spends her free time cultivating her zero waste garden or off hiking in the mountains of the PNW with her loved ones.
Follow Frankie: LinkedIn and Twitter @freelyfrankie


Kirsti Massie, Partner and Co-Head of Projects and Infrastructure at Mayer Brown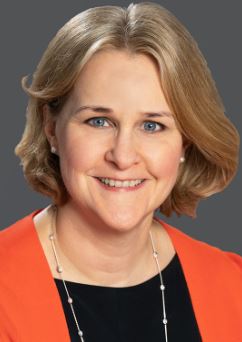 I am a projects partner and co-head of Mayer Brown's Global Projects & Infrastructure Group, based in London. I specialize in energy projects, with a particular focus and expertise in the power, renewables and energy transition sectors. 
I have been involved in the projects space for over 20 years. Over the years my experience has included traditional thermal generation, renewable technologies, downstream gas markets and increasingly energy transition and hydrogen projects.
My experience of working on complex projects, analyzing detailed regulatory provisions and operating in downstream markets provides a good basis for advising interested parties looking to participate in hydrogen projects. Whilst a relatively new area, hydrogen projects are first and foremost just that – "projects". As a result, my experience in the space more broadly is invaluable. 
There are currently many opportunities to be part of this global movement where industry developers, lenders and governments are working together to try to create a new hydrogen market that has the potential to play a key role in helping the world address a number of energy challenges. An exciting opportunity but one that needs to be considered carefully.
Follow Kirsti Massie on LinkedIn
Also, more about Kirsti Massie here

Rich Gottwald, President & CEO

Compressed Gas Association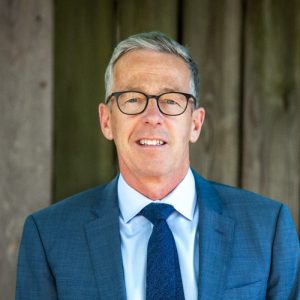 Rich Gottwald serves as the President and CEO of the Compressed Gas Association, where he leads a team of knowledgeable professionals responsible for providing technical and safety information to the industrial, medical, and food gases sectors across North America and globally. Additionally, he spearheads the Safe Hydrogen Project for CGA.
Before joining CGA, Rich served as President and CEO of the Association of Pool and Spa Professionals. He joined APSP in 2013 and realigned the organization to be a unified voice to protect existing markets and to grow new business for its members.
Rich holds a BS in Plastics Engineering from the University of Massachusetts at Lowell and is a Certified Association Executive (CAE). He lives in Washington, DC.
Follow Rich on LinkedIn

Thomas Bagus,

Siemens Energy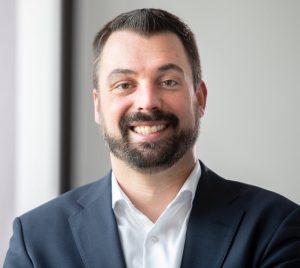 We are delighted to introduce Thomas Bagus as a contributor to HFN. With his vast experience in the hydrogen sector, he brings an invaluable perspective to our platform.
Currently serving as the Head of Operations for Sustainable Energy Systems at Siemens Energy and CEO at Siemens Energy Electrolyzer Manufacturing GmbH, Thomas has a deep understanding of the complexities and potential of sustainable energy systems. His tenure at Siemens spans over 6+ years, where he has held critical positions including Head of Steam Turbines Mülheim and Order Management Siemens Steam Turbines.
His expertise, sharpened by years of experience in the field, gives him a unique insight into the workings of the energy industry. With a focus on steam turbines and sustainable energy systems, Thomas' work is pivotal in driving the transition towards a more sustainable and efficient energy future.
Thomas' commitment to renewable energy and his leadership roles at Siemens Energy provide him with a rich background to draw upon when sharing insights and analysis. We look forward to his contributions and the depth they will add to our discussions about the future of energy.
Follow Thomas on LinkedIn


Meet Our Editors:
Dan Holguin – Hydrogen Fuel News
Dan, Hydrogen Fuel News Editor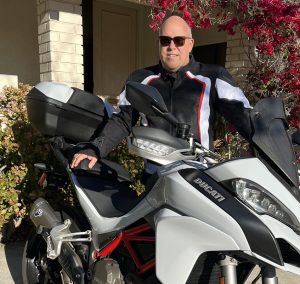 Dan is a creative engineer with a background in the entertainment industry, specializing in special effects. As a DIY enthusiast, he has been involved in numerous projects and has developed a keen interest in the energy sector, particularly hydrogen fuel technology. Believing that hydrogen is a crucial missing piece in the world of alternative energy, Dan brings his innovative mindset to Hydrogen Fuel News. Currently exploring early retirement from the entertainment industry, Dan is excited to work on various projects for our readers, including making his home energy-independent through a DIY approach. Stay tuned for updates on his journey towards sustainable living.
Follow Dan on LinkedIn
Loreen, Hydrogen Fuel News Editor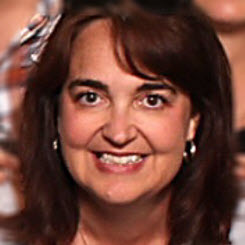 Loreen is an experienced journalist with several publications under her belt and a history of running online news programs. Her deep curiosity for hydrogen fuels and their potential applications led her to join the Hydrogen Fuel News team. Loreen's dedication to uncovering the latest innovations and developments in the hydrogen fuel industry makes her a valuable addition to our editorial staff. As she continues to explore the possibilities of hydrogen fuels, Loreen is committed to providing readers with informative, engaging, and relevant content on this ever-evolving field.