Countries come together to establish the Asia Super Grid
November 16, 2016
Large-scale energy grid could be coming to Asia
China, South Korea, Russia, and Japan have come together to sign a Memorandum of Understanding that aims to develop what is being called the "Asia Super Grid." The countries have been growing more involved in the renewable energy space in recent years and they now see a need for an interconnected network that can deliver electricity produced through renewable sources throughout Asia. The super grid is meant to deliver electrical power to areas of the world that can use this energy to generate additional electricity to other parts of the world.
Network aims to draw electricity from renewable sources and deploy it throughout Asia
The Asia Super Grid will be heavily dependent on the development of a high-voltage energy network, which will operate at more than 1,000 kilovots of alternative current, as well as 800 kilovolts of direct current. The network will be comprised of various energy grids from across Asia. The endeavor faces many challenges of course, one of the most significant of which are the varying political alignments found throughout Asia.
Asia Super Grid comes from Masayoshi Son, who envisioned the network after the 2011 Fukushima Disaster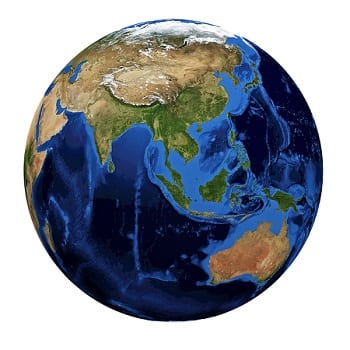 The concept of the Asia Super Grid comes from Masayoshi Son, founder of telecommunications and Internet company SoftBank Group. Following the 2011 Fukushima Disaster, Son helped establish the Renewable Energy Institute with the hope of expanding access to clean energy. Before this, Son considered himself a "layman" in terms of clean power. Despite this, Son envisioned a system that could effectively provide electricity to various parts of the world. Son suggests that China's Gobi Desert could be home to solar and wind energy potential that would be the equivalent of tapping into thousands of nuclear reactors.
Several organizations show interest in the Asia Super Grid, but Japan may have trouble joining in on the effort to develop the network
The idea of the Asia Super Grid has attracted significant attention. Both the Korea Electric Power Company and the State Grid Corporation of China have shown interest in the endeavor, as has Russia's PSJC Rosseti. Japan has also shown interest in the Asia Super Grid, but faces significant technical challenges that will make it difficult for the country to obtain electricity through such a network.