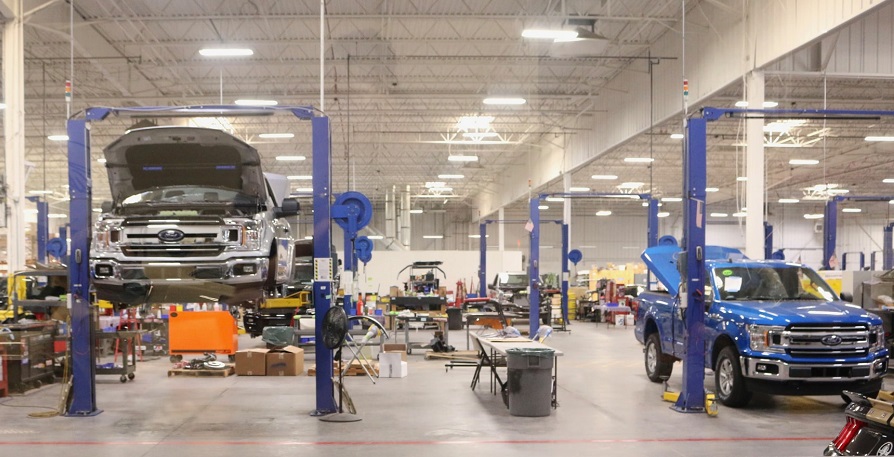 Daimler's plans to open a hydrogen fuel cell plant in Canada revealed
March 24, 2011
Interest in hydrogen powered cars has subsided recently thanks to the lack of major advancements in making fuel cells more cost-effective and more attention being drawn to battery powered vehicles.
Despite waning interest, more car manufacturers are beginning to produce hydrogen powered vehicles. Industry giant Daimler has announced plans to develop its own hydrogen fuel cell that will be used to power a new plant in Vancouver, Canada.
Daimler has already shown its investment in hydrogen power by producing the Mercedes-Benz B-Class F-Cell, which is currently making its way around the world to prove the viability of the fuel. The fuel cells in these vehicles are earlier models of what Daimler is planning to develop and were built by third-parties.
The new factory is birthed from a partnership with Canada's Automotive Fuel Cell Cooperation and Ballard Power.
Daimler has also entered into a partnership with long-time rival Ford to help make hydrogen fuel a reality. The goal of these partnerships is to cover the expenses needed to produce fuel cells for commercial use.
Construction on the plan has already begun in Vancouver and completion of the production facilities is estimated for early 2012. The first fuel cells are scheduled to leave the factory in 2013.
Daimler's new fuel cells are being designed to be smaller and more durable than previous models. Their power output is expected to exceed that of fuel cells already in use by the Mercedes-Benz B-Class vehicles.