First offshore wind energy system in the US begins producing electricity
November 7, 2016
The Block Island Wind Farm has begun generating electrical power
The United States' first offshore wind energy system has begun operation. Located off the coast of Block Island, the wind farm features five turbines that stand 589 feet tall. Called the Block Island Wind Farm, the new offshore wind energy system began operation earlier this week. The energy system is expected to be in full operation later this month, generating enough electricity to power 17,000 homes, effectively meeting the energy needs of approximately 4% of households in Rhode Island.
Offshore wind farms are gaining more support
Offshore wind energy has struggled to make progress in the United States for the past 15 years. This form of clean power has been met with significant resistance, however, largely due to environmental concerns. Elsewhere, offshore wind energy has managed to make significant progress, particularly in Europe, where many countries are showing strong support for various forms of clean power.
Block Island Wind Farm is succeeding where other projects have failed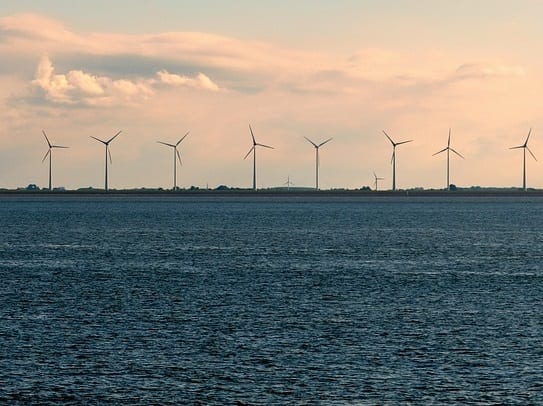 The Block Island Wind Farm is the first offshore wind energy system to begin producing electricity in the United States, but it is not the only wind farm in development. Cape Wind, a massive offshore wind farm located off the coast of Massachusetts, was meant to be the country's first offshore wind system, but its massive cost has proven to be a major stumbling block. The project is estimated to cost approximately $2.5 billion, making it one of the most expensive offshore wind farms in the world. By comparison, the Block Island Wind Farm costs an estimated $300 million.
States with access to the sea are showing more interest in offshore wind energy
Offshore wind energy has great potential and could help the United States become more environmentally friendly and less reliant on fossil-fuels. The strong wind currents found at sea can be used to generate a great deal of electrical power. As such, offshore wind farms have begun to attract more support, especially in states that have significant access to open water.