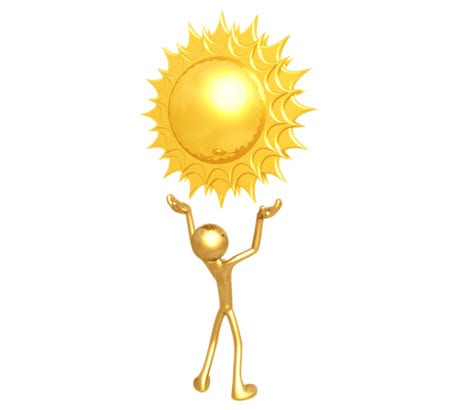 Flexible solar panels coming to the Japanese market
July 27, 2012
Company announces its entry into burgeoning market
Global Solar Energy Incorporated, a manufacturer of flexible solar panels, has announced its entry into the Japanese solar energy market. The company believes that its flexible solar panels will be an ideal fit for the country's efforts to make existing buildings more environmentally friendly. Flexible solar panels are somewhat rare when compared to the traditional photovoltaic models that have dominated much of the solar energy market. These solar panels could be useful, however, as they are capable of harvesting the energy of the sun but make use of more affordable materials and boast of higher versatility.
Feed-in tariff spikes the popularity of solar energy systems
On July 1st, Japan initiated what has been called the world's most ambitious feed-in tariff program for solar energy. The program is based upon a similar initiative in Germany that caused the popularity and adoption of solar energy systems to skyrocket. Japan's feed-in tariff program provides consumers and businesses with a financial incentive to adopt solar energy systems, allowing them to sell surplus energy back to the Japanese government at 52 cents per kilowatt-hour. This is the primary reason Global Solar Energy is entering into  the Japanese solar market.
Japan may be an ideal home for flexible solar panels
The company believes that the Japanese market is ideally situated to accommodate its flexible solar panels. Spurred by the government's feed-in tariff program, the demand for solar energy systems is growing rapidly. This growing demand has made the Japanese market one of the most promising solar energy markets in the world. Companies capable of successfully entering into the market may be able to find a great deal of success.
Panels could help businesses make more efficient use of solar energy
Global Solar Energy has businesses in mind for its flexible solar panels. The panels can be installed without the use of mountings and are versatile enough to accommodate nearly any architectural design. Because of the versatility of the flexible solar panels, they can be seamlessly integrated into a building's energy structure, allowing businesses to make efficient use of solar energy.
Related article(s) and resources:
http://www.hydrogenfuelnews.com/china-increases-its-solar-energy-targets-for-2015/854614/
http://www.globalsolar.com/company/media/global-solar-energy-brings-powerful-building-integrated-solar-to-japans-ren/