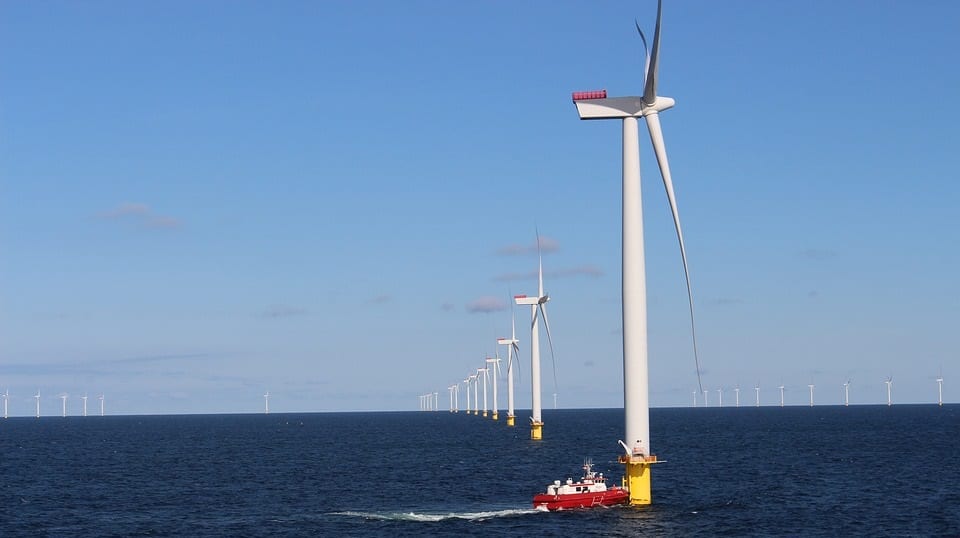 Floating wind farm in Scotland shows impressive performance results
October 11, 2018
The offshore wind farm operated at 65% of its theoretical maximum capacity.
The world's first floating wind farm has surpassed its performance expectations after only three months of deployment, according to its operator, Norwegian energy company, Statoli. Located just 15 miles off the Aberdeenshire Coast, the 30-MW Hywind Scotland Pilot Park operated at 65% of its full theoretical capacity during November, December and January.
This achievement is quite notable compared to the typical capacity of offshore wind farms during winter season operation.
The 30-MW floating wind farm's 65% capacity was reached in spite of there being a severe winter storm and a hurricane with wave heights that reached up to 27 feet.
To put this into greater perspective, in comparison, the typical capacity factor for traditional bottom-fixed offshore wind farms, during the winter season, is between 45 and 60%.
Hywind Scotland Pilot Park has 5 floating turbines, each standing about 830 feet tall. Approximately 256 feet of this height is underwater. The turbines are attached to floating chains weighing about 1,323 tons, and these chains are attached to the bottom of the sea, in waters that measure more than 328 feet deep.
Floating wind farms could become more popular in the future.
Floating offshore wind farms do offer multiple advantages to onshore wind farms. However, the biggest benefit is that offshore wind is generally faster than winds on land. This matters because even the smallest increase in wind speed results in greater increases of energy production.
For instance, the American Geosciences Institute notes that a turbine in 15 mile-per-hour winds can generate twice as much energy as a turbine in 12 mile-per-hour winds. Moreover, offshore wind speeds are more reliable in terms of steadiness compared to those on land and generate a more stable source of power.
"We expect to see exponential growth in floating offshore wind worldwide," Statoil said, reported Windpower Engineering. "We are on the outlook for new regions, and are evaluating several interesting areas where there is a potential for floating offshore wind."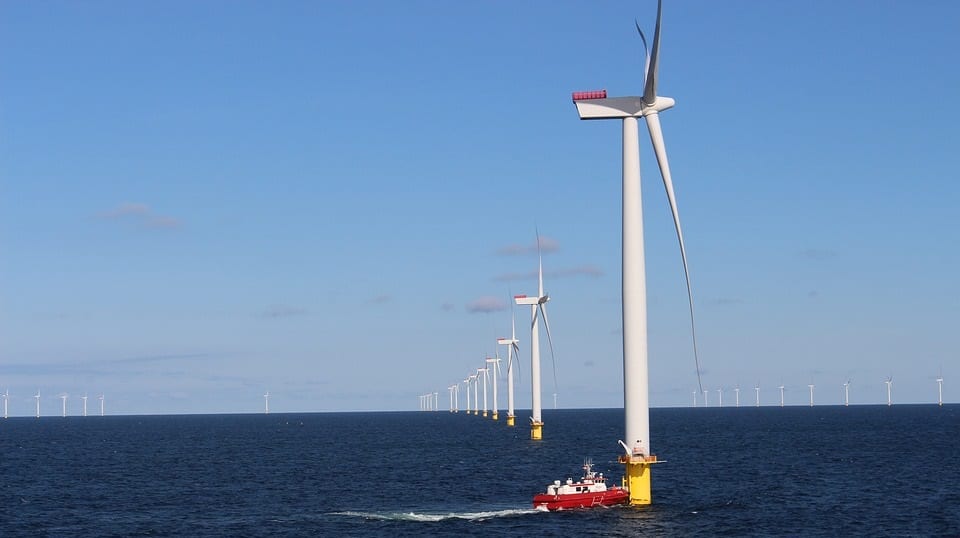 It is estimated, in theory, that this floating wind farm has the potential to generate enough energy to power 20,000 average UK homes when it is operating at maximum capacity.